Make online learning
a good habit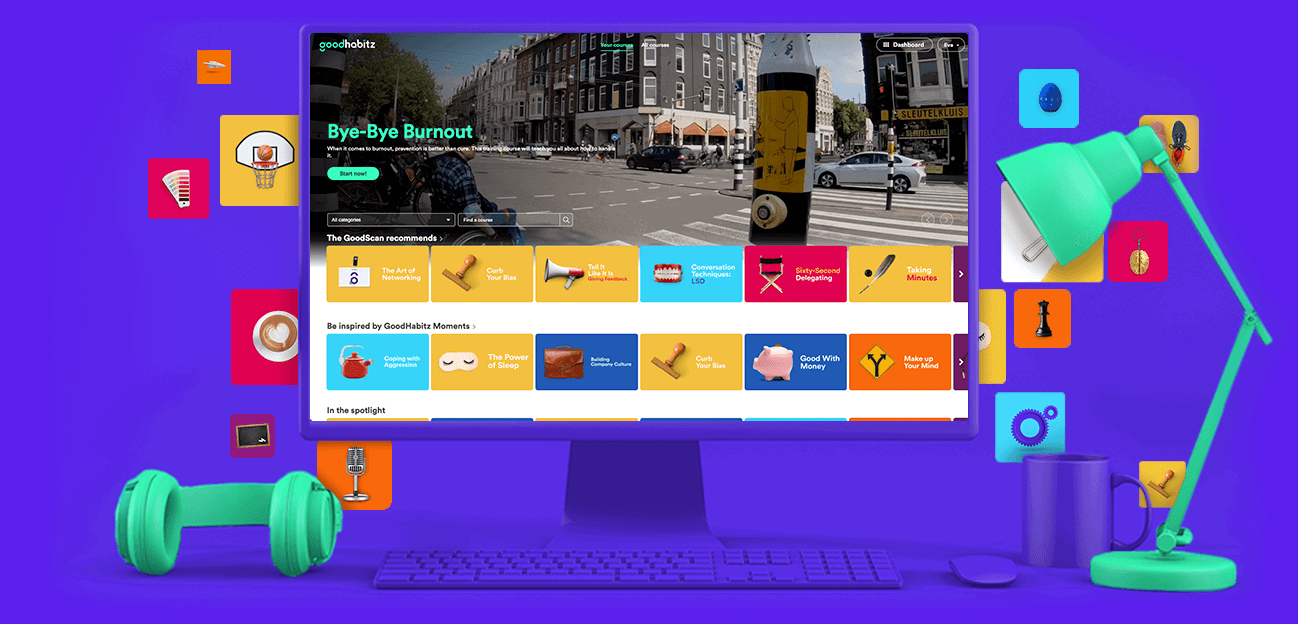 2,000+ customers use GoodHabitz

to upgrade their workforce. Why GoodHabitz?
So, you're looking for the best way to help your employees with their personal development? Great! At GoodHabitz we help companies to establish a learning mindset within their organisation.
Take a look at 6 of our features and discover how our online learning solution can benefit your organisation. 
All taken care of .
Learn in a way that fits you
Choose the learning style that fits you in 7 languages, and counting.
Read more
More into numbers?
Perhaps these statistics can convince you.
Curious about GoodHabitz?

We'd love to tell you more!
Good to hear that you're interested in GoodHabitz. We're more than happy to tell you all you need to know about our online courses. Contact one of our L&D experts or subscribe to our newsletter, and you'll never be out of the loop again!