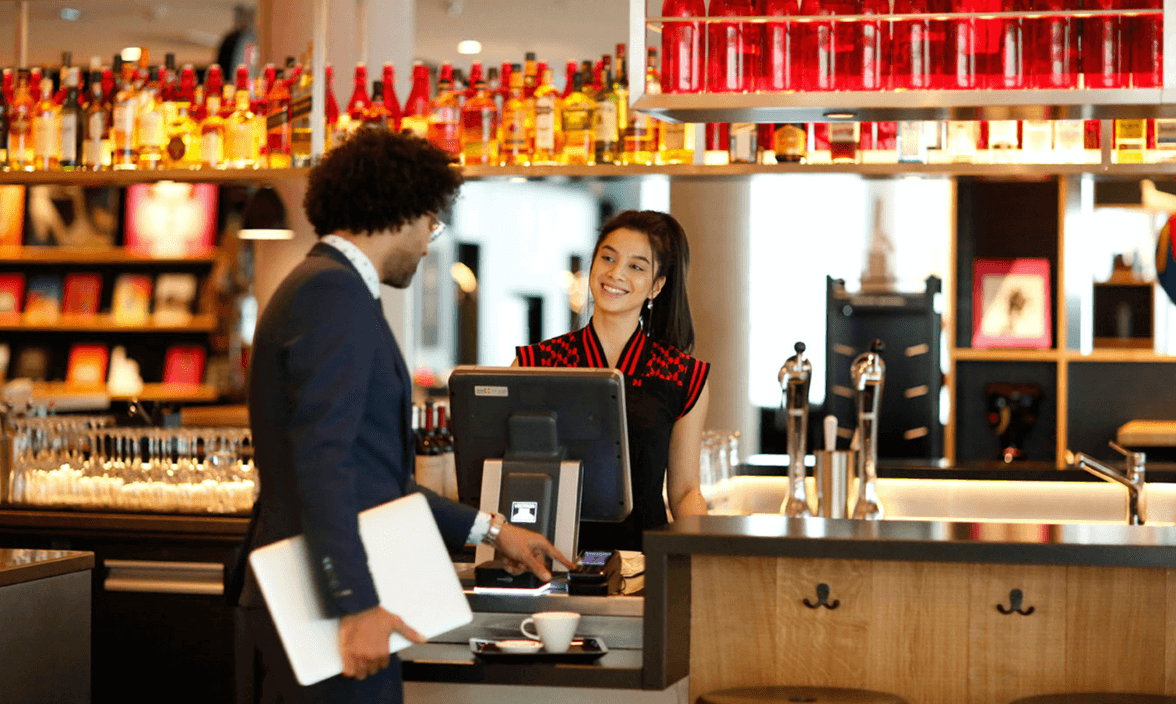 Personal well-being and development as a driving force
The best sleep ever, breakfast that makes you salivate and the most satisfying stay of a lifetime. That's what hotel chain citizenM is after from their services, they put job satisfaction high on the internal agenda. After all it's the people that make a guest feel right at home. Personal development is extremely important, as are discovering, nurturing and retaining talent.
Until the end of 2019, the hotel chain offered various L&D programmes and training courses only to specific groups of employees in a more traditional classroom environment. They decided that learning should be accessible for everyone within the company. No more classrooms, employees should be able to learn everywhere! Enter, GoodHabitz,a match made in heaven in terms of organisational values and style.
"Can I speak to the manager?"
GoodHabitz was first introduced to all executives. For many companies this is not the easiest group to convince, however, once you have them on board, it pays off big time. Together, the executives selected four GoodHabitz courses that they felt were most relevant to citizenM and would enhance the success of the organisation in the upcoming years.
After the executives were on board, the hotel chain organised kick-off sessions for all employees in their offices. The main goal was very clear: helping everyone to become even better versions of themselves.
"We are quite surprised by the level of commitment"
CitizenM were happy with the help of GoodHabitz during implementation. They look back on a successful start thanks to the indispensable GoodHabitz tools such as Promo Studio and their dedicated coach. "They helped us create a style that fits our organisation without copy and pasting ideas and materials. Therefore, online learning and personal development fitted into our culture very naturally."