Digital skills
training courses.
The developments in the digital world go faster than the speed of light nowadays. So, how do you and your colleagues keep up with this pace? Start with our online digital skills courses! With courses on Microsoft 365, Social Media, and Artificial intelligence you can easily refresh your digital skills every now and then. Our digital skills courses have got you covered, so the digital space will no longer hold any secrets from you.
There is something for everyone, which makes it a nice addition to our internal learning offer.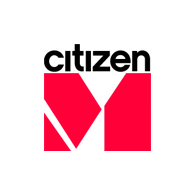 Andrew Simons
Learning & Development
Don't know where to get started?

We're happy to help!
Our online learning consultants are happy to tell you everything about our platform in a 1-on-1 demo.
Stay up to date with our digital hygiene and Microsoft Office courses
Let's get digital! Digital skills are now indispensable in the workplace and new updates are coming faster and faster every year. With GoodHabitz's online courses, you give your employees the opportunity to keep improving their digital skills. Interested? Maybe start with the Microsoft 365 courses! Take a PowerPoint, Word, or Excel course to get the most out of each program. Have you already mastered Microsoft 365? Then challenge yourself with a course on taking control of your digital life! Learn how to search smarter in Google, optimise your remote working relationships, or follow the training 'Kicking Social Media' to learn how to manage your relationship to your feed.
GoodHabitz's online courses
How do we make online learning a good habit?With online courses that are accessible, contemporary, and above all: fun! Every GoodHabitz training course is made 100% in-house. This way we know for sure that every course consists of inspiring videos, interesting magazines, and challenging assignments. You decide how you like to learn and at what time you do so. Does that sound good? Then give our online courses a try! With an ever-growing range of (more every month!) online courses in our library, you'll never be out of practice. This way we make sure that learning becomes a good habit for you, your colleagues, and all employees within your organisation.
Join the 21st century by upgrading your employees' digital skills!
Create a pivot table in Excel. Detox your feed. Add an extensive table of contents to a report in Word. Or share the minutes of the last meeting with all attendees via Google drive. After attending GoodHabitz's online courses, your employees will be familiar with all the digital skills required to thrive in the modern workplace. Give your employees the opportunity to continue to develop themselves and learn new skills. Start today with GoodHabitz's online courses!