Make the most out of GoodHabitz
...and your employees.
Let's toast to a beautiful collaboration! Either your organisation is getting started with GoodHabitz, or you've been at it for a while and you're ready to really dive in. Learning and personal development are important to you, and you want to make it as easy as possible for your employees to upgrade themselves. Still, not everyone will be off to a flying start. Some employees, while eager to learn, need a nudge in the right direction. 'But how do we do that?' It's a question our coaches get every single day. In this article, we'll explain how to successfully implement GoodHabitz in 10 easy steps.
Reap the full benefits of online training in 10 steps.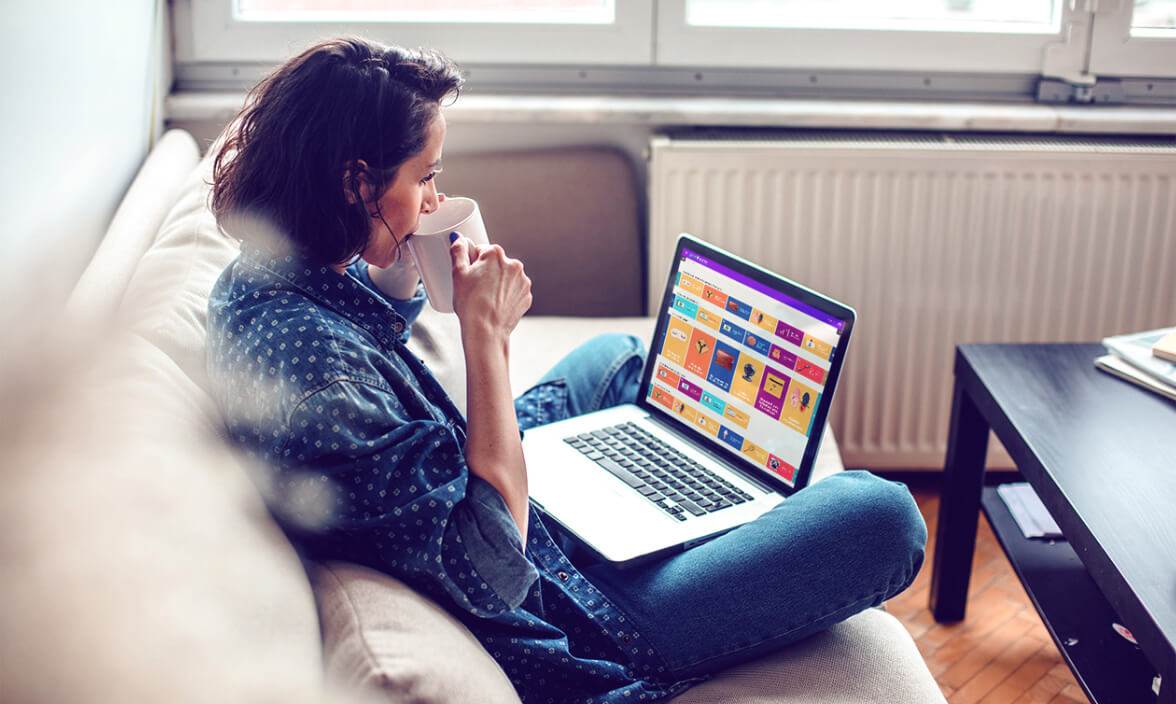 You never get a second chance to make a first impression. That's why we want your employees to be introduced to GoodHabitz properly. After that, you want to make GoodHabitz impossible for them to forget. Follow these steps and leave a lasting impression on your employees.
Phase 1: Preparation
It all starts with thorough preparation. If the foundation is solid, nothing stands in the way of a successful implementation!
Step 1. Cultivate support.
If you want to get started with GoodHabitz, it's crucial that the full management team knows about it, and supports it. Without support from the board, implementing GoodHabitz will be a tricky process. You've probably whipped up some support early on, when discussing GoodHabitz with all of the stakeholders. Now that it's time for the company-wide roll-out, getting these people involved again is a smart move.
Here's who you should be thinking about in this phase:
Board members.
Managers.
The HR and L&D department.
(Internal) communications staff.
Early adopters.
To really involve these people in the process, you have to elaborate on their role (role model, influencer, initiator), and tell them what you expect them to do (send emails, have team meetings, or simply set the right example). In this phase, there's a number of things you can do:
Organise an inspiration session: The goal of this meeting (which can be held through Zoom, Teams, or any other online meeting app) is to explain the importance of GoodHabitz. Your coach will join to assist you.
Promote the GoodScan: Ask your stakeholders to do the GoodScan. This self-test helps you find out what type of learner you are, and which courses best suit your needs. For stakeholders, and for all other employees, the GoodScan a great way to get to know GoodHabitz. For a good example, read this article about how the GoodScan was recently promoted among H&M employees.
Follow up: Get together with all stakeholders to discuss the rest of the process and everyone's expectations. What needs to happen for you to consider online learning a success within the organisation? How will you be measuring those results? What conditions are required to help make this a success? Ask everyone for input, so they'll be part of the process. Share everything you've discussed in an email or presentation, so you'll have a solid basis to rely on.
Step 2. Lay a solid technical basis.
The next step is to make sure all the technicalities are in order. A lot is riding on the way you use our courses.
Do you have your own LMS? Then make sure our online courses are connected to your learning management system, and that employees can easily find the course content. Remember to do the following:
Link all courses.
Make sure everything's thoroughly tested.
Present the GoodHabitz courses in an attractive, accessible way. One way to do so is to publish the course images and add a short description.
Planning to use our website and an SSO connection? In that case, your employees won't need a personal password to access our courses.
Establish an SSO connection with your organisation's functional administrator.
Have a live connection? Present the SSO deep link by placing a call-to-action button in a place where it will be seen (the intranet, online HR tool or LMS).
Optional: Create deep links to each separate course, using the special prefix URL. GoodHabitz's SSO-expert and your coach are happy to assist.
Will you be using the course library at goodhabitz.com, and sending your employees a personal invitation through email? A lot of the work has been done for you. Remember to do the following:
Review the invitation process.
Optional: create teams in the back office, so you can view reports for specific departments or locations.
Make sure you know how the dashboard works.The dashboard is where you can view and re-send your invitations.
Once you've completed all the necessary steps, you're ready for the next one!
Step 3. Start teasing.
Once the stakeholders are on board and you've laid the technical foundation, it's time to create a buzz. You want to pique your employees' curiosity, and sharing content is a good way to make that happen. In any case, it's important that they're clear on what GoodHabitz is, and how they can use it. In this video (which you're free to share), everything is explained in a crystal-clear way.
Once you've introduced everyone to GoodHabitz, it's time to delve a little deeper into the courses. You can do so by sharing trailers for courses that are relevant in light of current events, or simply relevant to your organisation in general.
*You can find our other trailers on our YouTube channel. 
And then there's our Promo Studio, the go-to tool for creating short videos and all kinds of other promotional materials to boost specific courses. Want to know how it works? Watch our 2-minute Explainer video below.
Phase 2. The launch.
It's time to get everyone involved and start your company-wide learning adventure. The goal: to get everyone excited and off to a flying start. This phase is all about starting with a bang, with an exciting kick-off and introduction.
Step 4. Organise a kick-off session.
Organise a central kick-off session to mark the launch. Most organisations (depending on their size) plan one or more big meetings designed to generate excitement and explain why personal development through online training is so important. It makes sense to give the floor to an HR manager or board representative, either in this session or later on, so they can publicly commit to the plan and explain how GoodHabitz relates to the company vision. Another clever move in this session: touching on important themes and giving everyone an assignment at the end, so everyone's clear on what's expected of them – and motivated to get to work right away.
These kick-off sessions can, of course, be done digitally as well. There are countless applications to help you facilitate a digital launch. We've organised digital kick-off sessions for numerous organisations already, and we're more than happy to help you do the same.
Step 5. Start inviting people.
If you've chosen to use our website as the access point for your employees, they can use their company email address to create a personal account. From the dashboard, you can send them an email invitation containing an account activation link. It's important to make sure this invitation piques their interest and gets them excited. After all, you want to help them off to a flying start!
Step 6. Follow up by management.
For the kick-off to be successful, clear communication is essential. In other words: it's important to keep talking about GoodHabitz. You can create a Promo Studio campaign to boost specific courses that are relevant to your organisation's goals. Encourage employees on behalf of the organisation, the HR department, or the board. And, more importantly, make sure employees are encouraged by their own managers.
Words of encouragement from the organisation
Explain why it's important for the organisation to start learning with GoodHabitz. How does it tie in with the vision of your organisation? Talking about GoodHabitz is one thing, but really imbedding it is quite something else. Provide context and create a sense of urgency by shining a light on courses that fit your organisation's core values, for instance.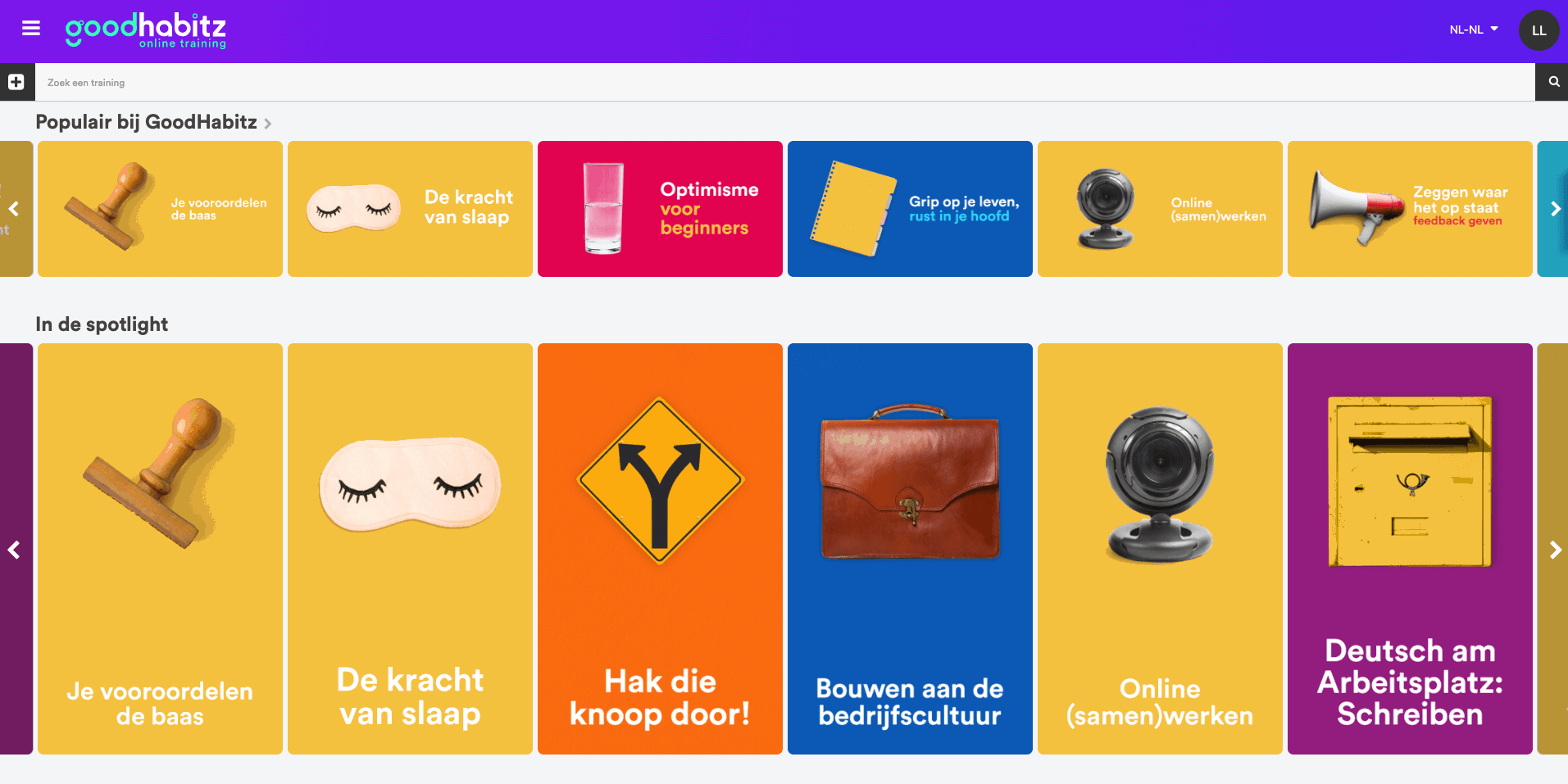 Encouragement from direct manager
The most important and effective way to stimulate use of GoodHabitz among employees, is encouragement from direct managers. We see an undeniable increase in employee participation every time managers recommend courses. In the beginning especially, an email from managers to their employees works like a charm. Here's an example of a message to send:
As you've probably heard, we now have access to all of the courses GoodHabitz has to offer. It's a great way to boost your personal development. Have you looked at the course library yet? See anything that catches your interest? I'm very curious what you think, and happy to help you achieve your personal development goals!
Step 7 (optional). Send a card.
At GoodHabitz, we love surprises. That's why we've created a few dozen different postcards for managers to send to their team members. It's an original way to bring the topic of personal development to their attention, and to recommend a specific training course. You'll find these postcards in Promo Studio.
Step 8. Promote the GoodScan.
What if your employees don't quite know where to start? With a library containing 80+ courses (and counting) covering a wide range of topics, students are often spoilt for choice. That's why we've come up with the GoodScan: a nifty self-test that helps the user figure out what their talents and qualities are. The test generates a top 10 of courses that best suit the user's learning needs. We know from experience that the GoodScan is the perfect tool if you want to win over those few hesitant employees.
Various clients, including H&M, have seen a huge increase in user activity by promoting the GoodScan. Curious to find out how to do the same? Watch our webinar, presented by GoodHabitz coaches.

Phase 3. Activation.
A few weeks after the launch, it's time for phase 3: activation, which lasts throughout the rest of the year. You've familiarised everyone with GoodHabitz and employees may even have done a few courses, but holding their attention is something else altogether. Staying relevant is key in this phase. That's why now's the time to start working with company-wide themes, linking courses to current events, and making GoodHabitz an integral part of your HR cycle.
Step 9. Link courses to current themes in the organisation.
Throughout the year, there are various recurring reasons to shine a light on GoodHabitz and personal development. We look at three different levels: the organisational level, the team level, and the individual level. The key? Providing context and creating a sense of urgency.
How does that work?
The organisational level

Your employees are more likely to do a course if they're intrinsically motivated. In other words: when they feel the necessity to do so. Discussing themes that are at play in the organisation and linking them to specific courses increases the urgency to start learning. If you want to demonstrate GoodHabitz's relevance throughout the company, it's a clever move to touch on current events while also linking the course content to the company's core values. Say your organisation is adopting the Scrum method, for instance. It makes sense to direct those involved to the Scrum online course, and ask them to do one of the practical assignments from that course.
As said, your organisation's core values are good points of departure as well. Core values such as positivity, ownership and engagement may be abstract and unclear to some. By linking those values to specific courses and exploring them in team sessions and assignments, you can make them more understandable and real. This is just one example, but there are countless options. For instance, use specific courses in return-to-work plans or to combat employee absenteeism, in your onboarding programme, or blend them into management development programmes, digital skills programmes or sustainable employment plans. Get creative and choose a 'student of the month' or have a graduation ceremony for employees who have completed a course. There are so many ways to boost usage, and your GoodHabitz coach is more than happy to help.
Another option is to create a campaign for a specific topic, such as dealing with stress, teamwork, or job satisfaction. Using Promo Studio, you can create all the promotional materials needed to turn your campaign into a success. To make things even easier, we've already put together a few themed campaigns for you.
The team level

This is where the managers come in. After all, they're the ones who are fully up to speed about what's going on in the department, or in the team. Get them involved if you want to work on a theme that's particularly relevant for a specific team. A few ideas:
WorkOuts: A WorkOut is a short, intensive preparation session, to be done with the entire team prior to a course. It helps to get everyone on the same page, and enables them to work towards the same goal. It's a tried-and-tested format that managers can use as the blueprint for an entertaining team session.
Have you conducted or are you planning to conduct an employee satisfaction survey? If you want to focus on your strong suits and work on improving your weaknesses together, there is no better starting point. Start a dialogue by highlighting relevant courses.
The GoodHabitz library contains a number of courses that are relevant at the team level at any given time. Exciting Meetings, Go Team!, Online Teamwork, Engage 'Em, Ownership… the list goes on and on!
The individual level
At the individual level, the manager remains a constant factor in communication. Personal development can be discussed in one-to-one meetings between the manager and team members. What does the employee want to work on? Which courses are useful in that regard? What will they be doing in the short term in order to foster personal growth? Using a personal action plan (which can be downloaded through Promo Studio), agreements are made and followed up on in later talks.
The result from the GoodScan can be a good starting point here. Note that personal development should come up in:
Performance reviews.
Regularly scheduled one-to-ones or great conversations.
Step 10. Show them learning can be fun
The thought of learning often brings to mind images piles and piles of boring books. There's some work to be done here if you want to change that idea. Give employees a first look at GoodHabitz' courses, and show them how easy and how much fun those courses are to do. The mini documentary series GoodHabitz Moments (found in lesson 1), for instance, makes learning as entertaining as movie night. It's one of our most popular formats, so promoting it is a sure-fire way to boost usage. Or highlight the interviews, with inspiring speakers such as productivity guru David Allen (left) or world-class football player Ruud van Nistelrooy (right).
It's important to note that employees don't have to do every single course, or even do a course in its entirety. We have 80+ courses, more than 400 lessons and no fewer than 1700 activities to do. Your employees are free to choose whatever topics and activities they please. Need some inspiration on how to spread the message? Watch our mini documentary, in which we explain our philosophy.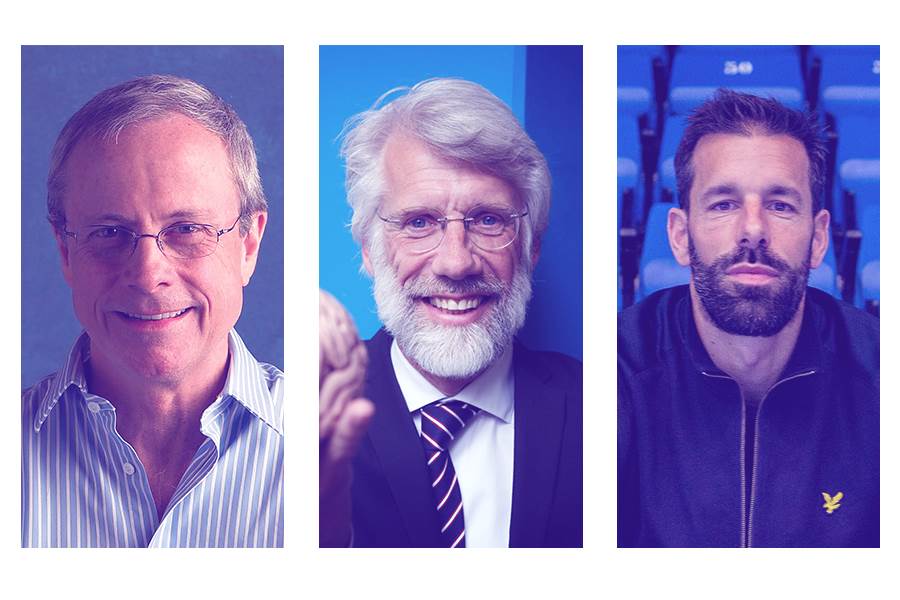 Your rock: the coach.
Are you at a loss? Maybe trying creative and innovative ideas to let people know about GoodHabitz is more challenging than you'd hoped. Perhaps the numbers of activated users and course activity could be better. Or maybe you would just like to have a chat to see what other possibilities are available. We have one final piece of advice: contact your coach. They always have a solution!
Want to be the first one

to read our latest blog?
Great! Sign up for our monthly newsletter and receive the latest blog articles directly in your mailbox.