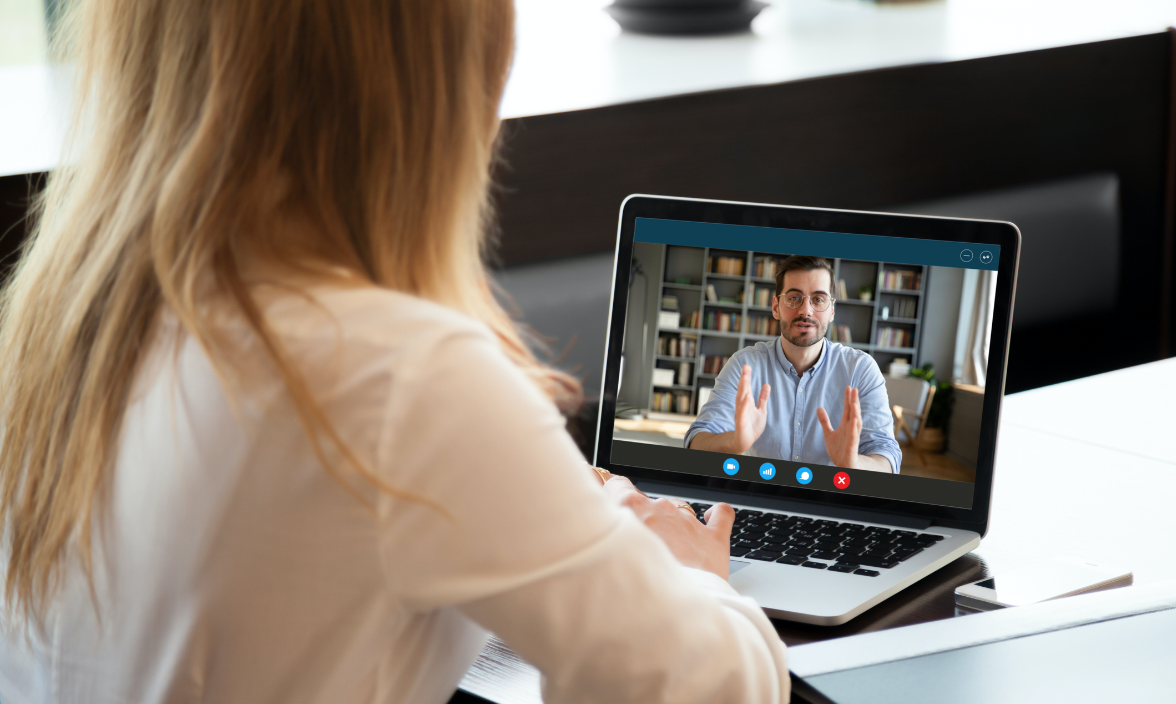 New working conditions call for new skills
The consequences of the pandemic require our employees to be agile and resilient in order to look to the future with the necessary positivity. Mastering and/or acquiring these skills is not an easy task and should not be taken for granted. More than ever, it is essential to focus on talent management to support employees and provide them with the necessary skills and competences. In a recent Gartner survey of 113 learning and development managers, 71% said that more than 40% of their staff needed new skills as a result of the work changes brought about by Covid-19. Dealing with change, the need for resilience, collaboration, creativity and digital skills are therefore more than ever the new normal. In fact, the lack of the skills previously mentioned has a negative impact on business results. For example, a study by PWC (2019) shows that a shortage of skills causes, among other things, ineffective innovation (55%), increased employee costs (52%) and a negative impact on quality standards and/or customer experience (47%). The pandemic therefore requires a lot of skills to be able to deal with it. In fact, it exposes many new and often necessary competencies for now and in the future. But how do you, as HR management, ensure an L&D strategy that creates the right landscape for talented and agile employees?
6 steps for HR Professionals
Managing employee talent and organising lifelong learning for employees are a key responsibility for any HR or L&D professional. Making learning accessible to all employees throughout the different stages of their careers not only ensures happy and committed employees, but also sustainable employability, attracts new talent and improves collaboration within the organisation. All this results in fruitful business innovation.
The following six steps will help every HR professional on the way to a dynamic L&D strategy that even works from a distance:
1. Identify areas within your organisation with significant changes in priorities and related changes in skill needs. What roles and projects within these areas need new skills?
2. Then analyse which individual competencies and desired outcomes those roles and/or projects require and do this together with managers. For example, Marketing needs a new planning tool to facilitate online collaboration. As a desired result, every marketing employee should learn to work with the new tool, but also learn to cooperate remotely. How do you turn every marketer into an expert in online collaboration?
3. Work with marketing managers and select a few motivated and influential employees. They play a central role in training and supporting other colleagues. They can train colleagues in a weekly online meeting.
4. Then reward leaders and teams who continuously learn from each other and thus develop new talents and skills. Write a thank-you e-mail, or organise a virtual event!
5. Encourage leaders to dynamically adjust annual goals and current work processes according to changing priorities and required skills. Working from home calls for new skills. Resilience and digital skills for example. Show understanding for the situation and give tips to master these skills.
6. Create a learning culture in which employees can constantly learn new hard and soft skills. After all, new skills are not only acquired during specific projects, but can be learned throughout the year. This is also called 'learning in the flow of work'. A platform full of online training courses is the ideal solution for this!
Online training as a crucial tool in talent management
Online learning helps organisations build a learning culture within the organisation and provides a breeding ground for the development of different talents. How strongly a learning culture can be deployed within an organisation depends on various factors. One of these is the employees themselves. At GoodHabitz, we see from experience that about 20% start learning on their own, 70% want to learn, but need a little push and 10% are pessimistic about it. It is difficult or not possible to get those who don't want to learn engaged in learning. But how do you get as many people as possible to learn online? First of all, it is important to find the right learning solution with the appropriate educational content for your organisation. Personalised, snackable and above all relevant content that is available at all times is ideal for motivating employees to learn. Once you have found your learning solution, you can get down to developing a learning culture. This is not an obvious task. To properly embed online learning in the organisation, you need to integrate learning at different levels:
Individual level
It is crucial that existing talents as well as growth opportunities are mapped out for each individual. Because this is obviously a snapshot, it is best to repeat this exercise every year or more. Once this profile is clear, the right training can be recommended to the employee. It is essential here that the necessary skills are examined both at individual and team level.
Team level
That brings us to the team level! Every team is full of talent. Marie from e-mail marketing excels in data analysis, while Sofie as a community manager has strong people skills. Both skills are needed in both jobs. And as colleagues, they can certainly learn from each other. Leaders can best inspire and motivate their team to start and keep learning. So the role of the manager is certainly essential. For example, a manager can organise a virtual session with their team in which a certain skill is linked to an online training course. After all, a good example leads the way.
Organisational levels
Learning, of course, also focuses on the organisation as a whole. HR can highlight monthly training sessions to inspire employees. Do you have a customer weekend event coming up? How about a customer orientation training to refresh everyone? Of course, you cannot expect everyone to start the training with equal enthusiasm. Doubters are persuaded by managers. They broach the subject and the online training in a virtual team session. And the circle is complete!
A good learning culture requires effort, but one thing is certain: resilient talent management is rewarded now and in the future!