13 best practices
from our clients
To get you started, we've stopped by a number of our clients to collect their best practices: approaches that will actually make your employees want to go back to school. Read and learn!
Get inspired by other HR professionals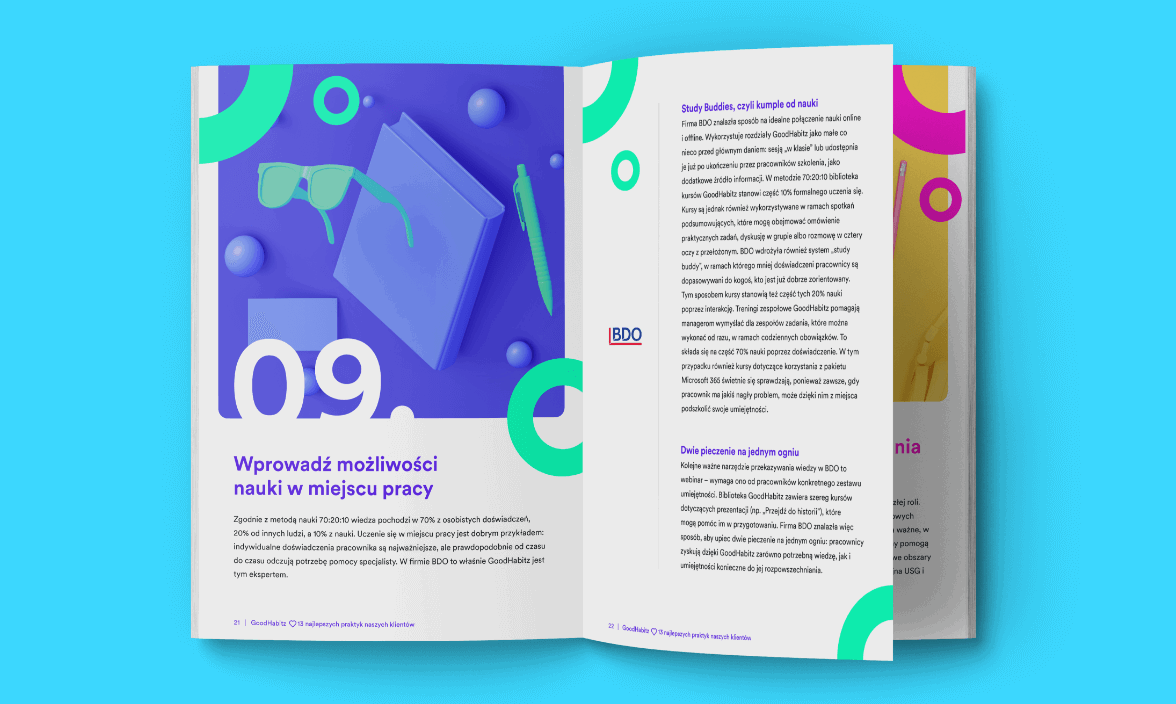 Learn from other HR Professionals
It's one thing to offer continuing education, but getting your employees to start and keep using your online training programmes is quite another. At GoodHabitz, we know that it's not just about providing learning opportunities; your employees must first be encouraged to start! It's one of the reasons we make sure that apart from our online training courses, our client support and coaching are top-notch. Our team of coaches support our clients with the implementation of our online training courses at organisations. They monitor employee results, inspire, and help out their clients with upcoming events and campaigns. In this e-book you will become acquainted with practical examples of, among other things: KLM, Innogy, TUI and Kuehne + Nagel. You will learn more about the following HR topics:
Sustainable employability
Blended learning
Good employment
Onboarding of your employees
More inspiration from GoodHabitz

directly in your mailbox?
Sign up for our newsletter and you will get the latest updates directly in your mailbox.