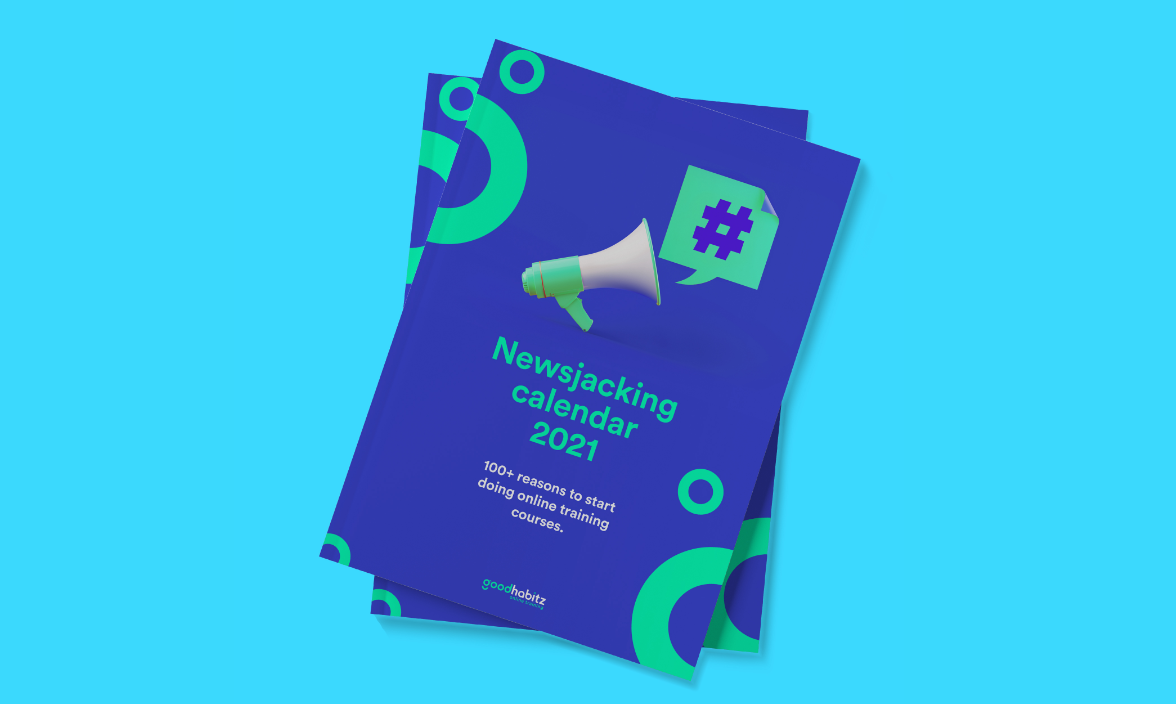 100+ good occasions to keep learning throughout the year
Do you struggle to motivate your employees to keep improving themselves month after month? Our newsjacking calendar is here to help! You will find more than 100 Italian and international holidays and events there. All easy to leverage in a great content strategy to encourage e-learning within your company. And to make things really practical, we've already linked each event to one of our online courses!
Keep online learning relevant every day with newsjacking
Sometimes employees may need a little nudge to keep up their motivation towards online learning. And sometimes they don't even realize how many growing opportunities they have.
So how to keep your employees motivated and informed about every e-learning course you provide them, without being boring? Social media marketing taught us that newsjacking popular events and breaking news can make a lot of impact!
That's why we've made our own newsjacking calendar to help HR professionals create a powerful internal communication plan for promoting e-learning courses.
April Fools' Day approaching? Sounds like a great chance to newsjack and push the "Recognizing Fake News" course. World Book Day is coming? You could create a communication campaign based on the "Speed reading" course to celebrate it.
Or think even bigger, and organize a full event dedicated to online learning on e-learning day!
In our newsjacking calendar you will find more than 100 newsjacking opportunities throughout the year. And if a new relevant breaking news occurs, we're sure you won't miss it either!
Create the best e-learning communication strategy to keep your employees inspired!
Every day is a good day to help your employees grow. And with a newsjacking calendar full of popular Italian and international holidays to help you promote online learning among your colleagues, the game gets easier. Are you ready to kick off the best content marketing strategy ever for your employees?