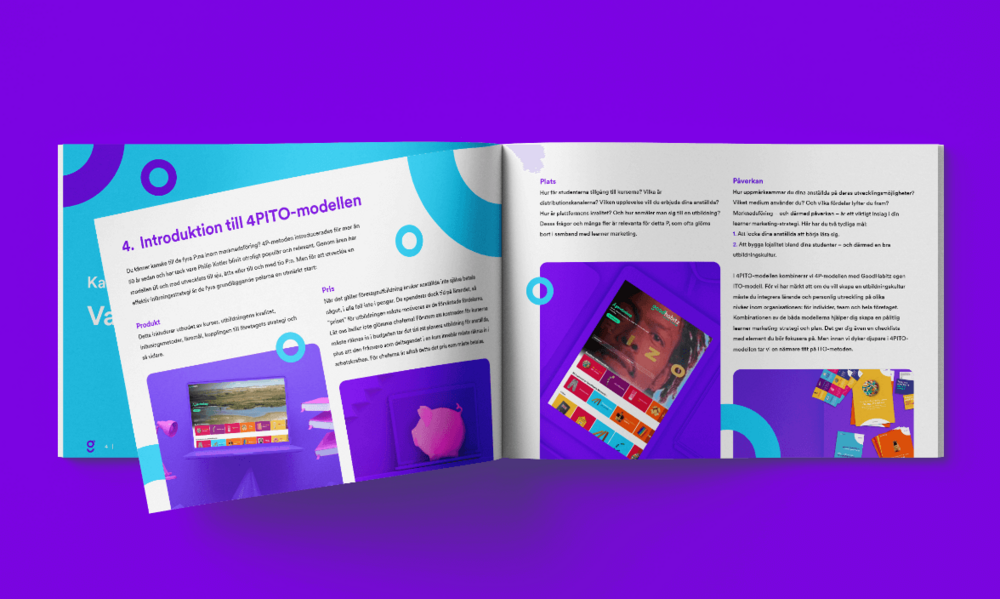 Learner marketing: a must to get your employees on the road to learning
Why market your training courses to your employees? Marketing is not your speciality, is it? Well, think again! Developing a marketing strategy for training courses will benefit both your L&D strategy and your employees.
Now is the time to take advantage of it. In this e-book you will discover:
• what online training course marketing is and why it is urgent for HR and L&D managers to develop marketing skills
• the steps to developing a successful marketing strategy
• the GoodHabitz 4P3E approach to quickly and effectively stimulate the desire to learn in all your employees • a detailed checklist to establish your strategy step by step
• specific tools to support you and feed into each step of your learner marketing strategy.