Promo Studio benefits.
If you were already a fan of our promotional materials, then you'll love Promo Studio! Some major benefits:
Customisation
Add your company logo and/or a link to your LMS.
Relevance
Select the training courses and promotional products that are relevant to your organisation.
Up-to-date and green
Products in the Promo Studio are always up-to-date, and you will never have to discard outdated prints anymore.
Online and off
Promo Studio includes new promotional materials such as videos, mailings and off-the-shelf campaigns.
High-quality prints
You can order prints from our partner Flyeralarm quickly and effortlessly. Of course, you can order from a printing company of your choice as well.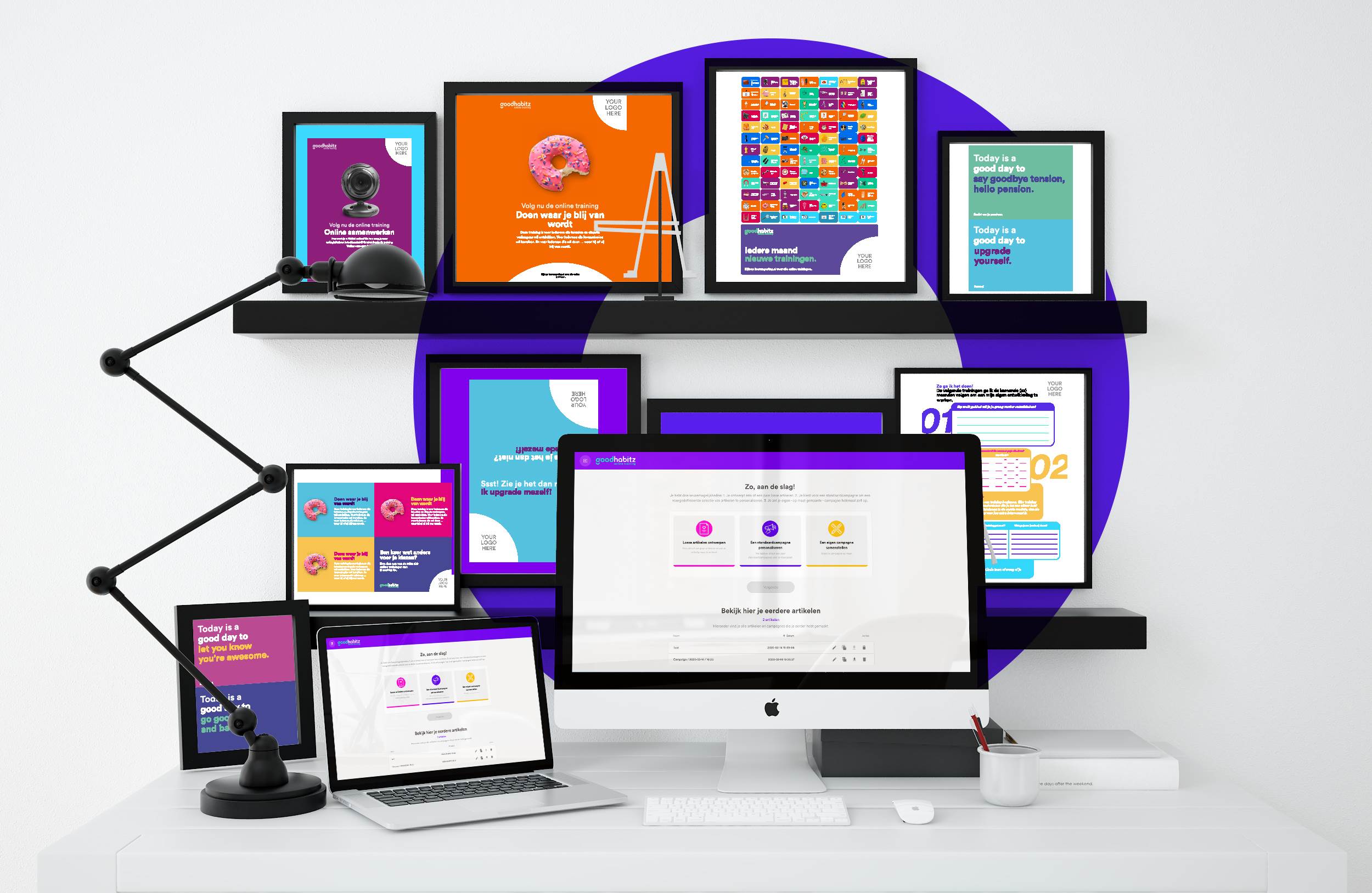 Posters, action plans, videos and more.
With Promo Studio you create entire campaigns, exactly the way you want them. Simply select the products and training courses that are most relevant to your company and customise them as you see fit.
Of course, we've also included our Promo Studio suppliers in our privacy policy.