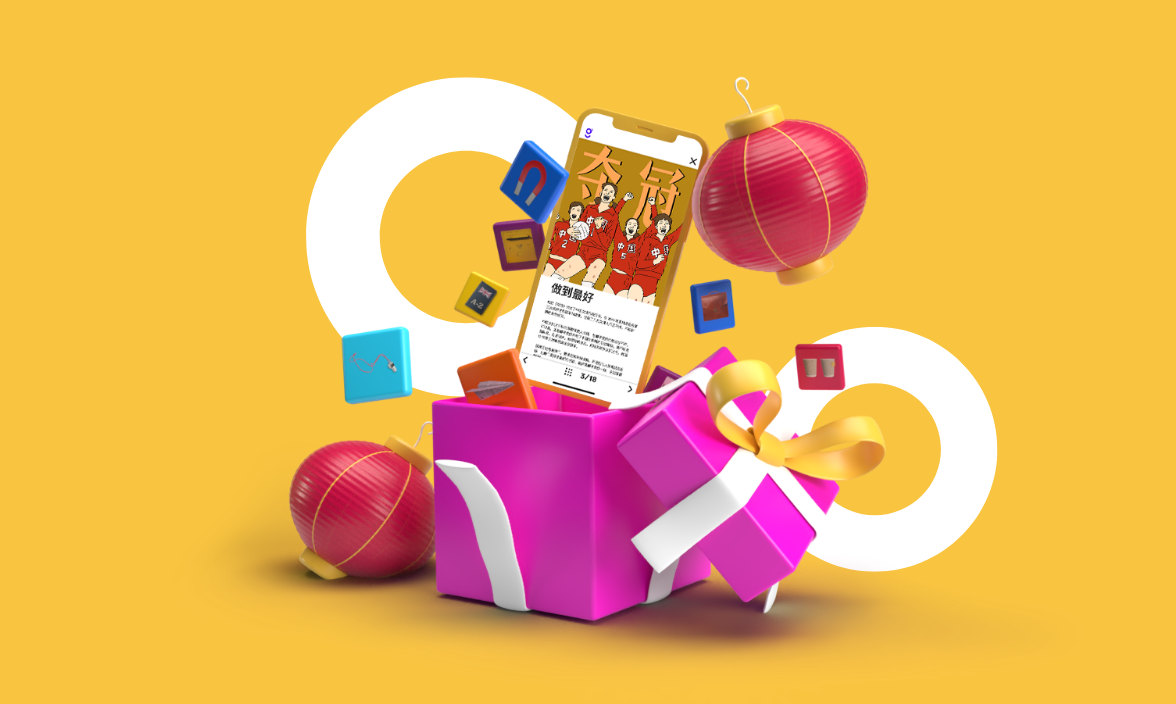 Localisation is key to success!
The road to your employees becoming the best version of themselves is about more than just learning in the language they speak. Here at GoodHabitz, we believe that the key to a successful (personal development) future is all about localisation! Localisation means that all of our courses and tests have their own native twist to them, depending on the country and language! In our English library, your employees get an inspiring story from the American gymnast Simone Biles, while in our French library, they'll learn from French athlete Pierre-Ambroise Bosse. In our Spanish library, they'll have Javier Fernández share his experiences! You get the idea, right? 😉
With our brand-new Chinese library, your employees will not only learn in Chinese, but they will also get stories and examples directly from Chinese culture. Think of learning from the popular talent show personality Jin Xing, sharing how tough love can encourage employee growth. Or learn from the Chinese women's volleyball team which won the World Championship for the third time at the 2016 Rio Olympics!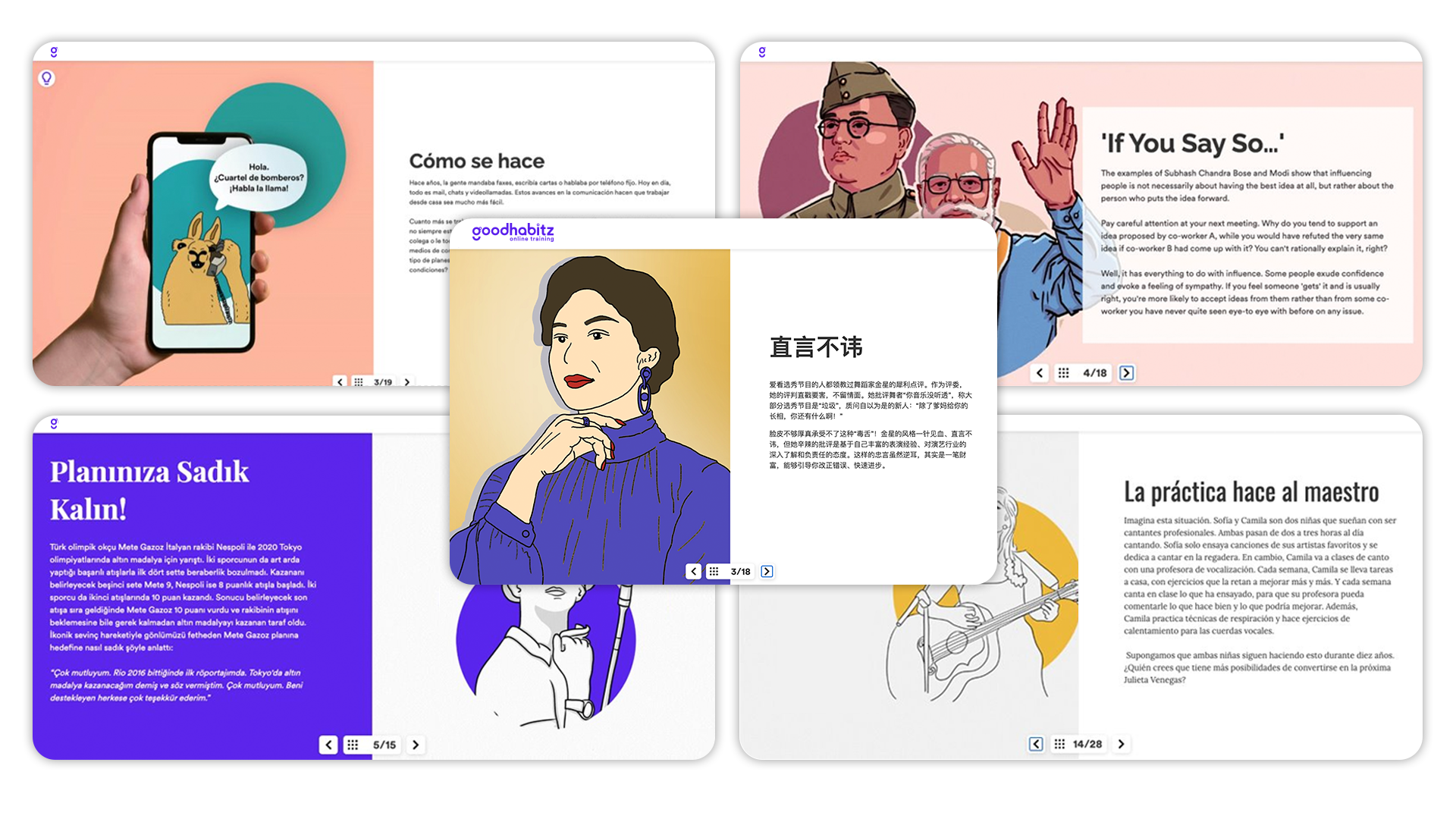 Getting everyone in the entire world to upgrade themselves.
By expanding our library of online courses with the Chinese language, we reach another milestone in realising our mission: making personal development accessible to everyone! The Chinese language will be our 20th language that is available in our content library and international organisations will now be able to offer their Chinese-speaking employees the chance to learn from 30 soft skill courses. 25 of these courses will be released now in January, whilst the remaining five will be available in March later this year.
But the addition of the Chinese library is just one of many! In the last year, we've continued our global expansion across the world by adding learning libraries in Australian English, Indian English and Brazilian Portuguese, as well as Mexican and Argentinian Spanish. In the upcoming months, we will continue by adding Turkish and Catalan to our library. All to make sure that everyone across the globe can upgrade themselves!