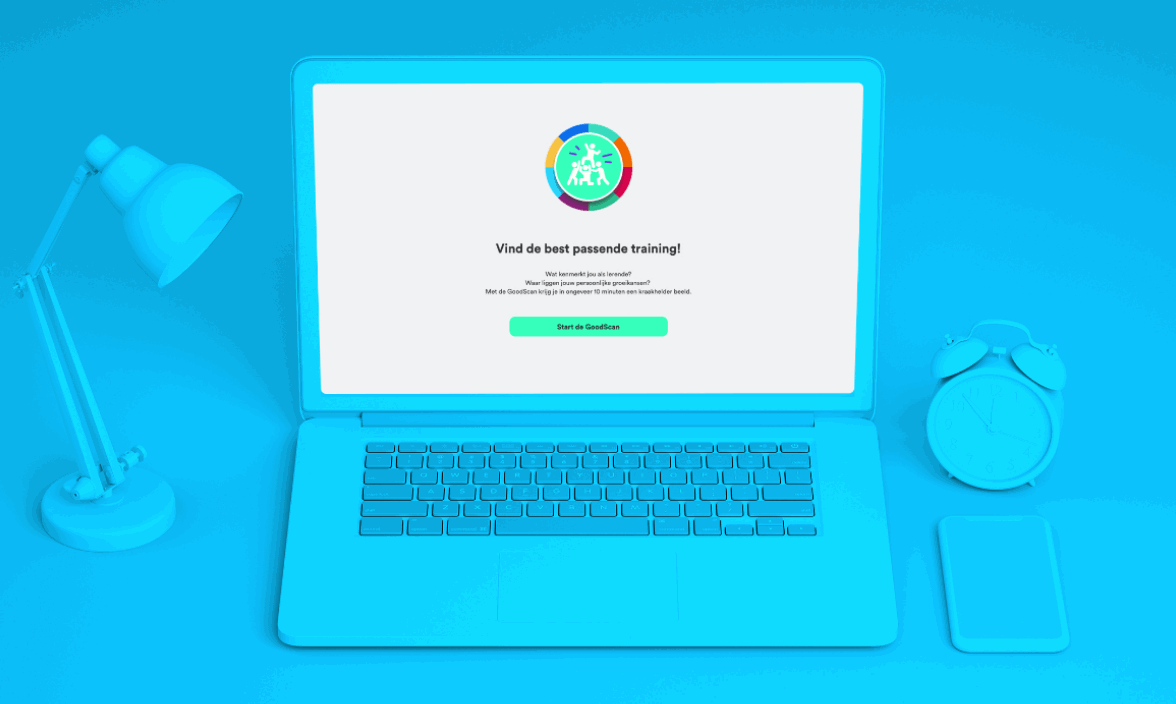 The GoodScan takes about 12 minutes. You'll be presented with 73 questions in 6 rounds, and you'll discover:
How you want to develop
Your personality traits
Your growth opportunities in different categories
The training courses that suit you best

Your personal results and your personal profile will be presented to you right away. They'll be stored on your personal page, and you can also download them as a PDF.
How It Works
The GoodScan uses your answers to generate a personalised result through a validated algorithm and a weighing matrix. Your result is based on the Great Eight competencies model and the Big Five personality traits model, combined with the 8 course categories in the GoodHabitz course library and all of the individual training courses. It's a custom-made study advice, just for you.
The GoodScan in your LMS
Does your organisation have its own Learning Management System (LMS)? Linking the GoodScan to your LMS is easy - just ask your coach!