Set your employees apart from the rest
You have the employees, you have the technical skills but something is missing. Soft skills are in high demand and it's your chance to invest and offer this to your organisations.
You need soft skills, we have answers
Inspire a new kind of skillset
In a world where human skills are demanded more and more, GoodHabitz is able to provide your organisation the array of soft skills. Our online training courses focus on areas that range from mental wellbeing to management to productivity. Our goal is make learning fun and attractive.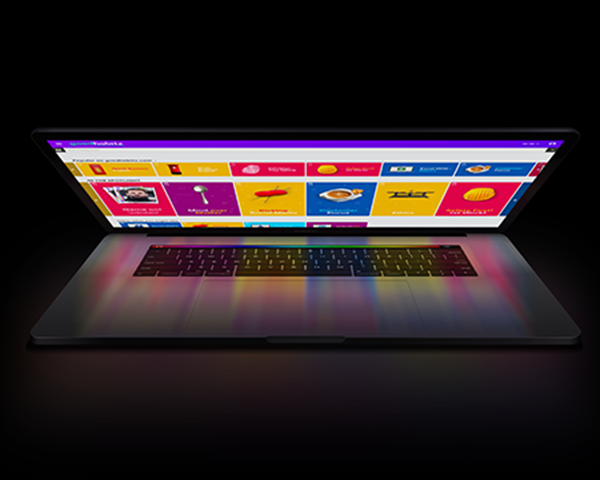 The class of GoodHabitz BDO and GoodHabitz
As an accounting and advisory firm, technical skills and a confident use of numbers are among important elements that can be identified in employees' daily work tasks. However, good time management, effective teamwork with colleagues or dealing well with customers are important competences to successfully fulfill these tasks.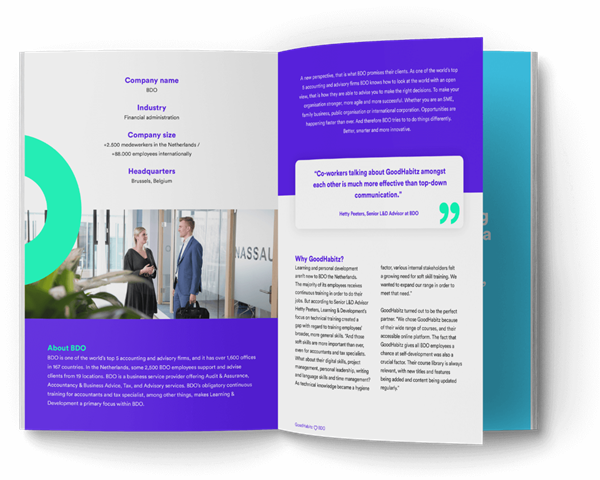 Everything complicated gets taken care of.
Randstad and GoodHabitz
Work plays an important role in our daily lives. It stimulates and develops you, gives you an active role in society and promotes your growth. With a leading role in the job market, this major HR service provider knows exactly how to take you and your career to the next level. They not only think about the next step in your career, but also about your personal development, growth and the development of new skills.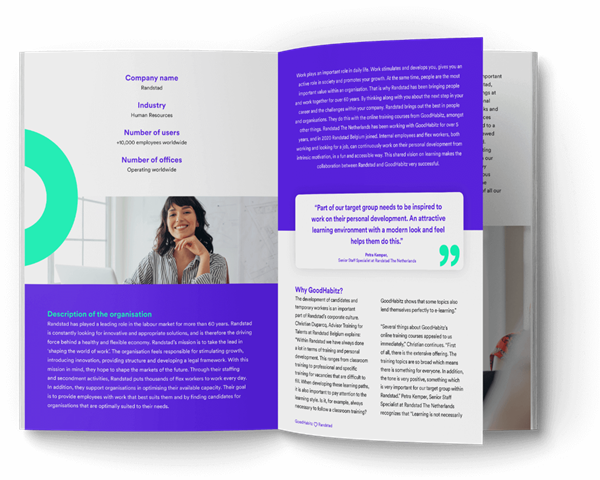 Interested to learn more?

Schedule a demo today!
Learn from one of our learning and development consultants as they give you a tour of our platform, answer all your questions and tell you how GoodHabitz can make the difference for your organisation.