Get to know
the Promo Studio.
We are always happy to help you in making learning successful in your organisation. With GoodHabitz you get the best and most enjoyable training courses for your organisation. The next step? Making sure that your employees are able to find those training courses and motivating them to get started with online learning. That's why all of our clients get free access to the Promo Studio.
What does the Promo Studio entail?
The Promo Studio is the place to be for all your promotional campaigns. It helps you to bring GoodHabitz and our training courses to the attention of your organisation. You can create motivating campaigns, in any way you want to suit your organisation perfectly.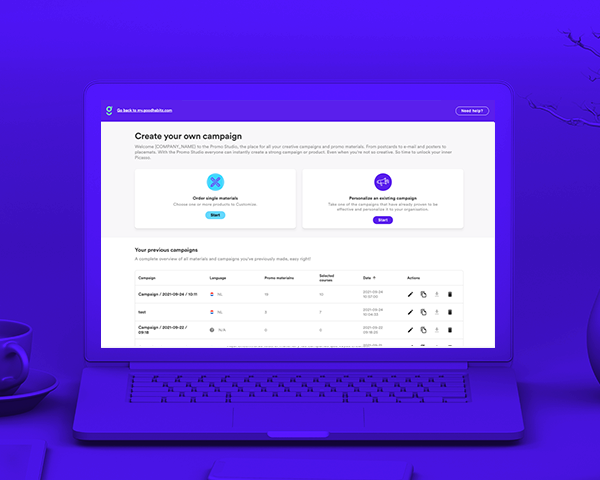 The Promo Studio was very handy and the GoodHabitz coach was indispensable.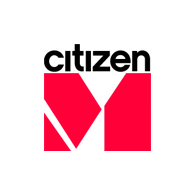 Alina Pascarel
L&D-professional
Customise for your organisation
The more recognisable the communication is, the more impact can be made in an organisation. That is why all creations in the Promo Studio can be customised with your own logo and references can be made to the learning environment. That way, employees recognise the campaigns and are immediately referred to the right place.
Multichannel promotion
The Promo Studio includes everything you can dream of to build your own multi-channel marketing and communication campaigns: posters, postcards, videos, placemats, emails, ready-to-use thematic campaigns and more. To create engagement across all your internal communication channels.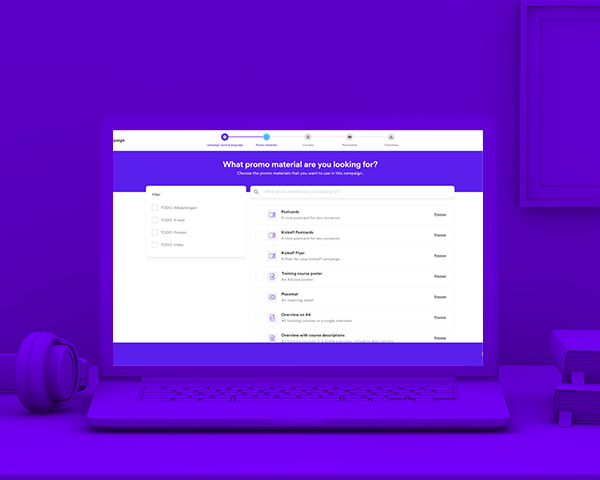 Download right then and there
Do you already have a campaign ready to go? All you need to do is upload your own creations.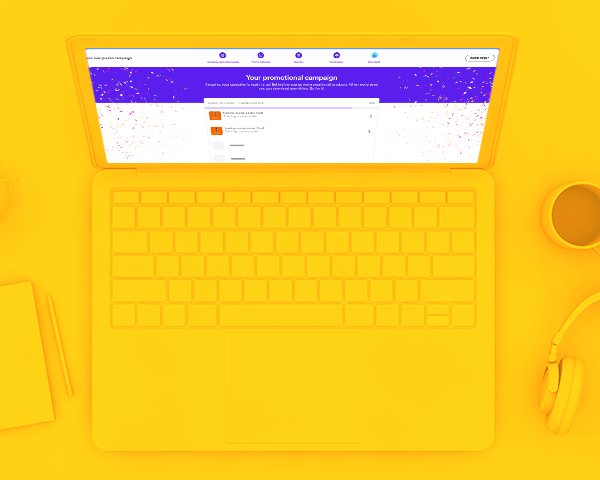 Would you like to know more?

We're here for you!