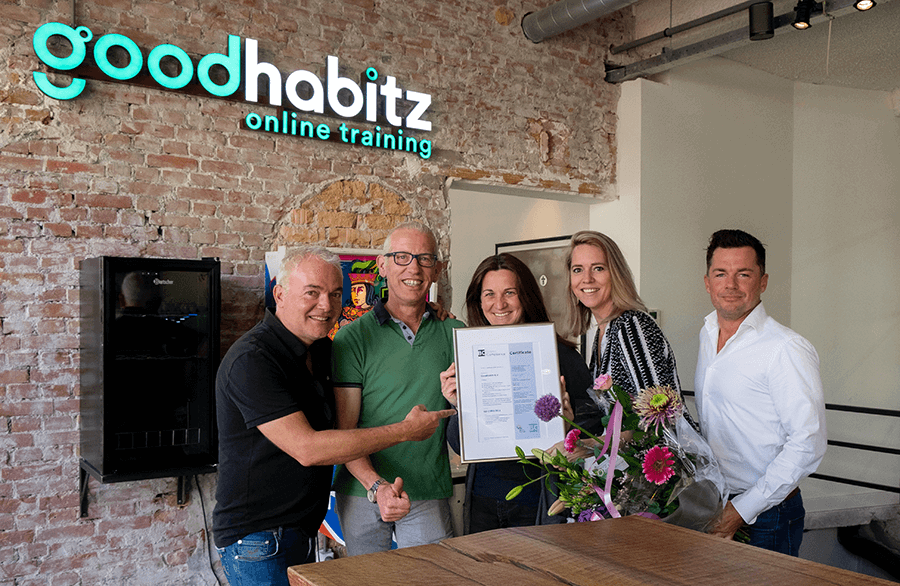 ISO 27001 est une norme de référence mondiale pour la sécurité du système d'information établie par l'Organisation internationale de normalisation (ou ISO - International Organization for Standardization). Cette norme spécifie les exigences pour établir, mettre en œuvre, gérer et améliorer en permanence un système de management de la sécurité de l'information dans les entreprises. Elle comprend aussi les exigences relatives à l'évaluation et à la gestion des risques de sécurité de l'information adaptées aux besoins de l'entreprise.
Champ d'application de la certification
En tant qu'entreprise internationale, notre champ d'application est en anglais et indique les points suivants :
To develop and host the GoodHabitz online content and learning environment;
To market the GoodHabitz brand and product;
To coach and support customers with the implementation and use of the learning environment.
Ce certificat s'applique à toutes nos branches européennes.
Pour toute question concernant le système de sécurité de l'information ou la certification de GoodHabitz, contactez nos responsables de la sécurité.