A library of
online courses.
Our online courses are the perfect start for all of your employees to start improving themselves. And with new courses getting added every month, there's always something new to explore!
To make learning fun for everyone!
Methods of learning
Moments: Get inspired by these high-quality videos.
Fan of Louis Theroux? We have Cintia Taylor and Ikenna Azuike! In short documentaries they capture special people with inspiring stories. What was the moment that changed their lives?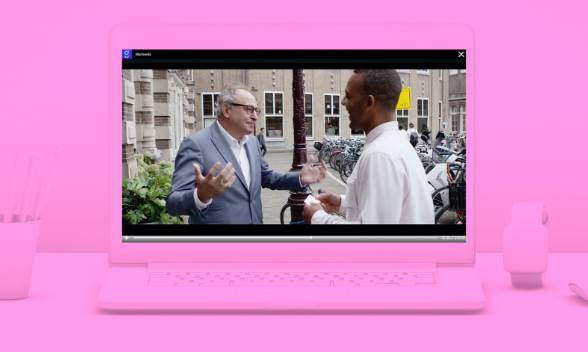 Magazines: Snackable, but informative!
This beautifully designed content reads aloud and is packed with fun examples, inspiring quotes and useful tips. You will find magazines in every training course.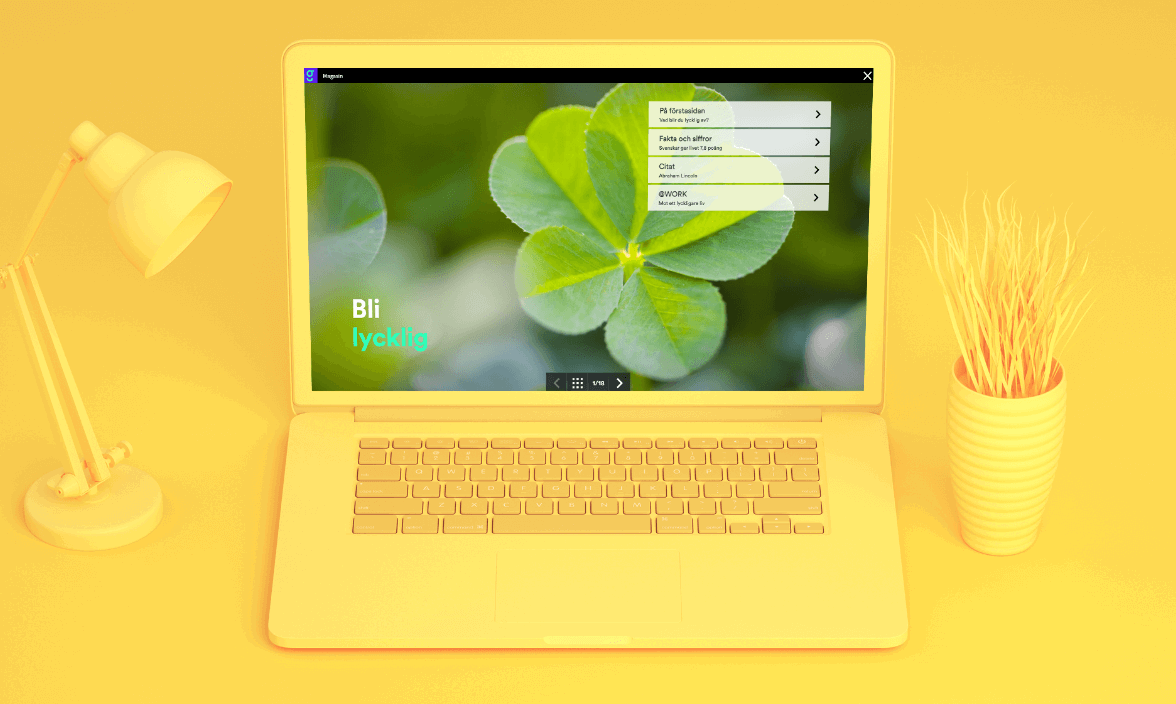 Quickscan: Curious how much you already know about a subject?
Then start the training course with a Quick Scan. Answer the questions from the Quick Scan test and check what you already know about a subject and start learning in an informed way.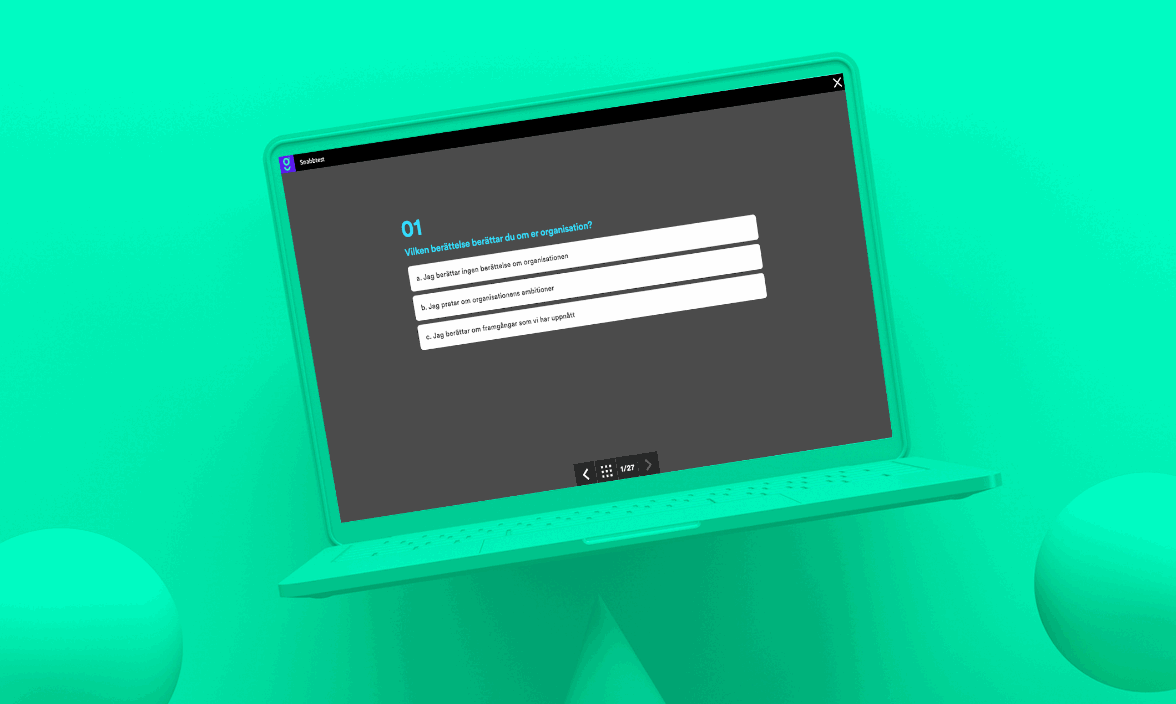 Explained: Want to learn something new quickly?
Explained presents new theories, models and principles in short snackable animations. This way of learning is both efficient, fun and informative.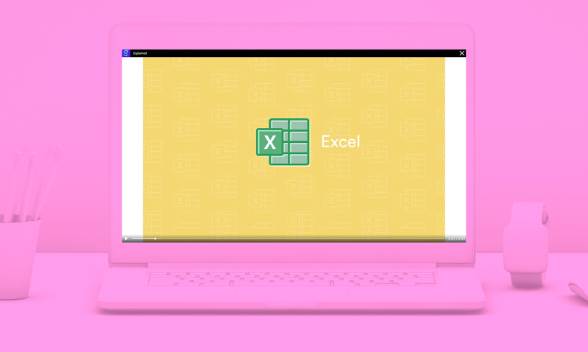 Facetime: Listen to the experiences of an expert.
There is no better way to learn than from experience. In Facetime you can watch the on-demand videos in which experts from all kinds of fields share their insights and know-how.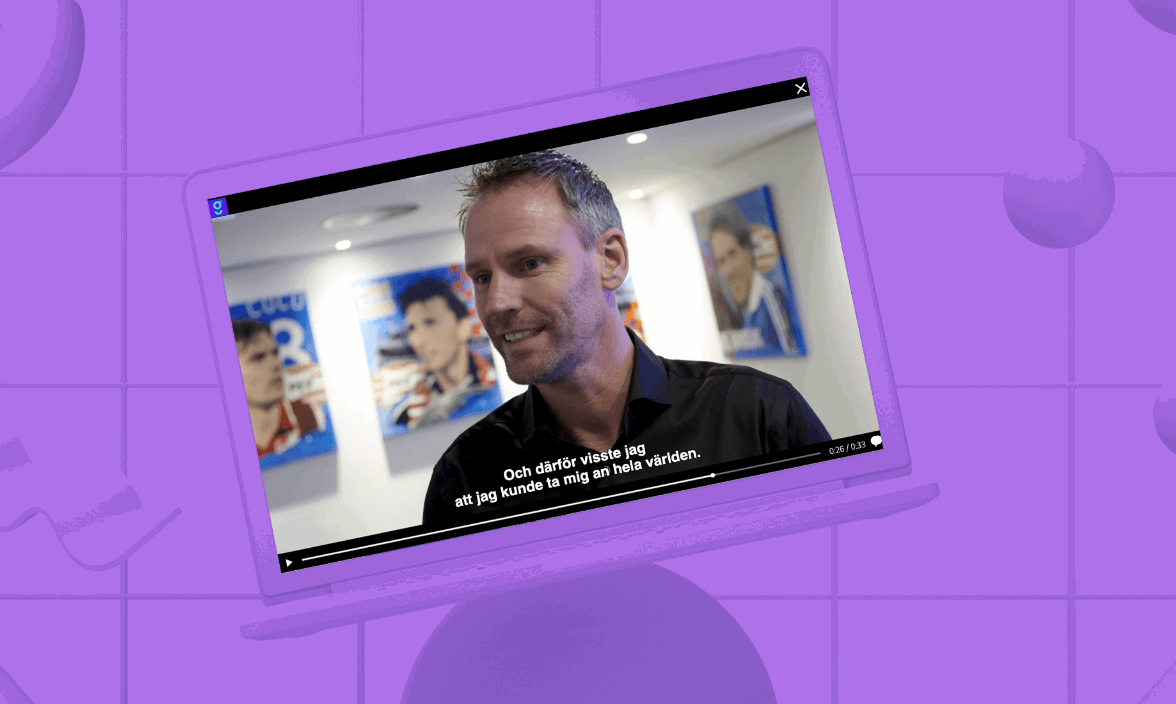 Fact Show: Facts and Figures, but just a little bit different!
In Fact Show we bring you all the facts and figures of a subject in a surprising way, helping you to remember all the data more easily.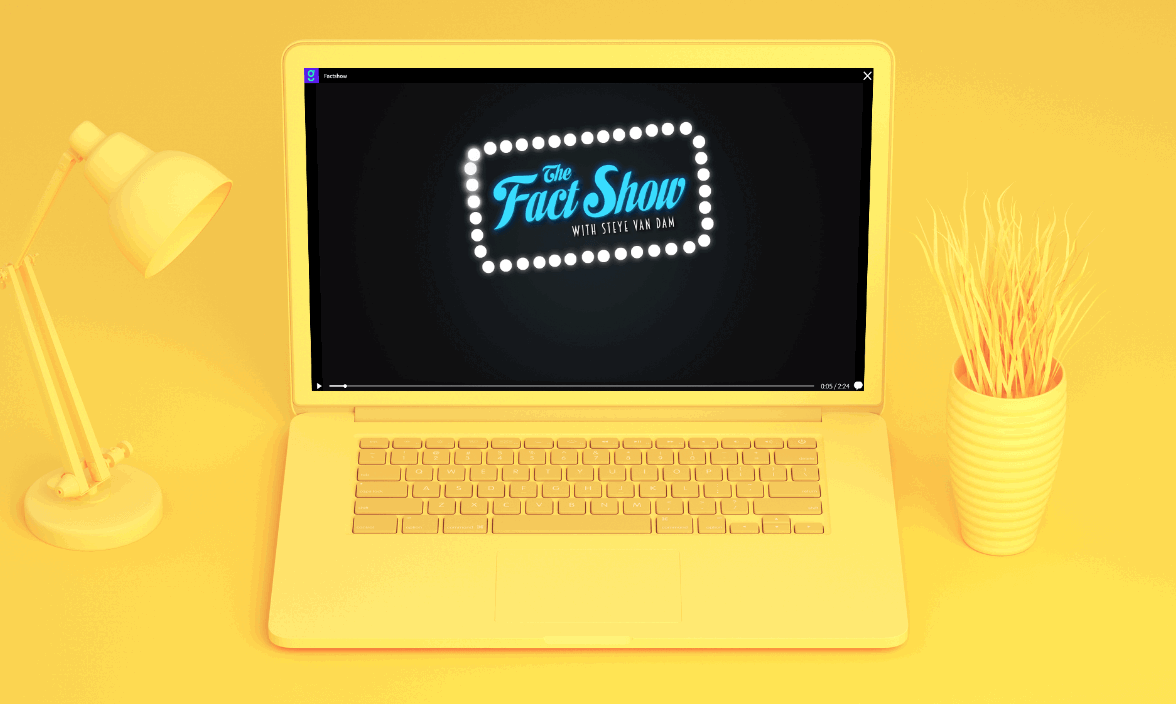 Good to know: Take a look at the online mini-lectures.
Find out more about a particular theory or experiment in a short lecture. Our hosts will tell you everything you want to know!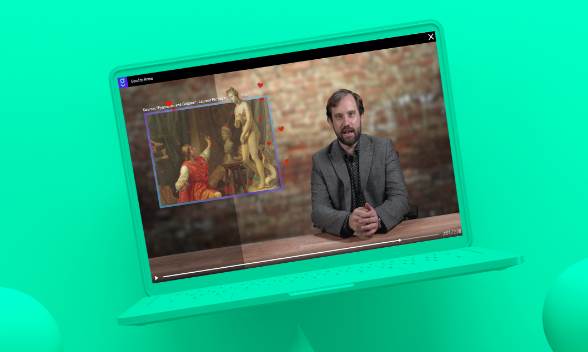 Instructions: Dull manuals are a thing of the past!
Instructions helps you on your way with sound and vision. Learn from the videos and instruction texts and get started right away!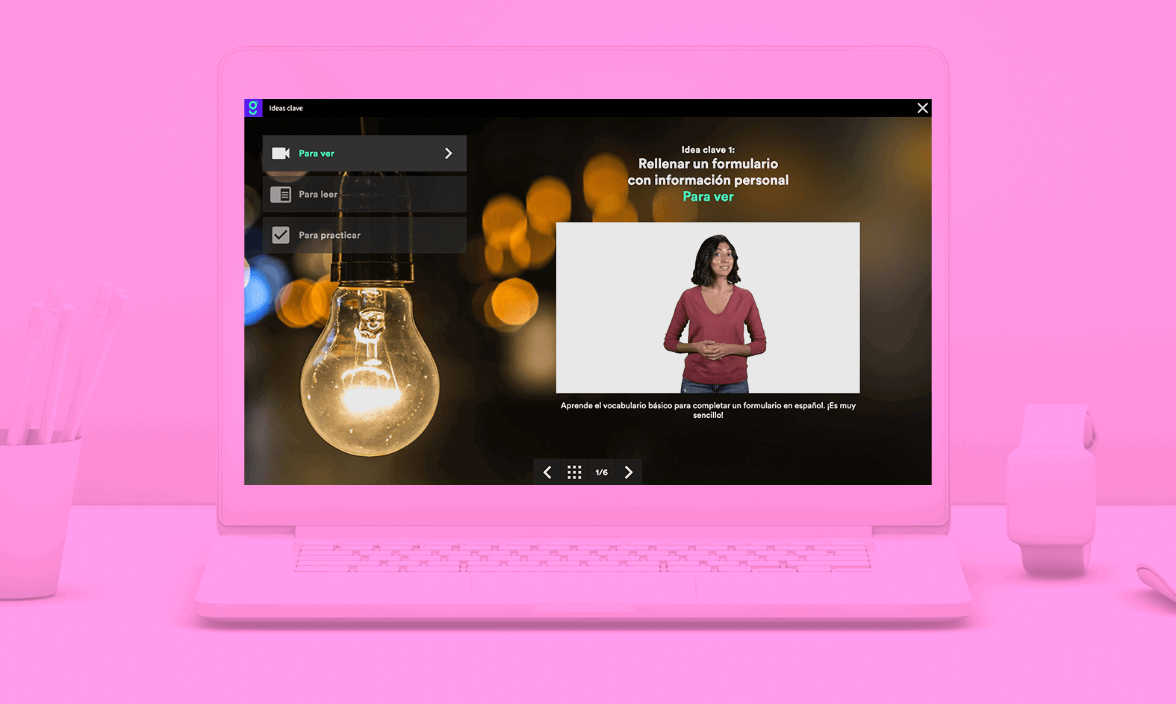 Smart Info: If you like an overview, then 'Smart Info' is for you.
Here, the most important insights from the course are combined in a schematic overview.
Case Study: How do you apply all this knowledge in the real world?
In Case Study you will actively work with situations from practical examples. You will get two choices... Do you know how to make the right choice?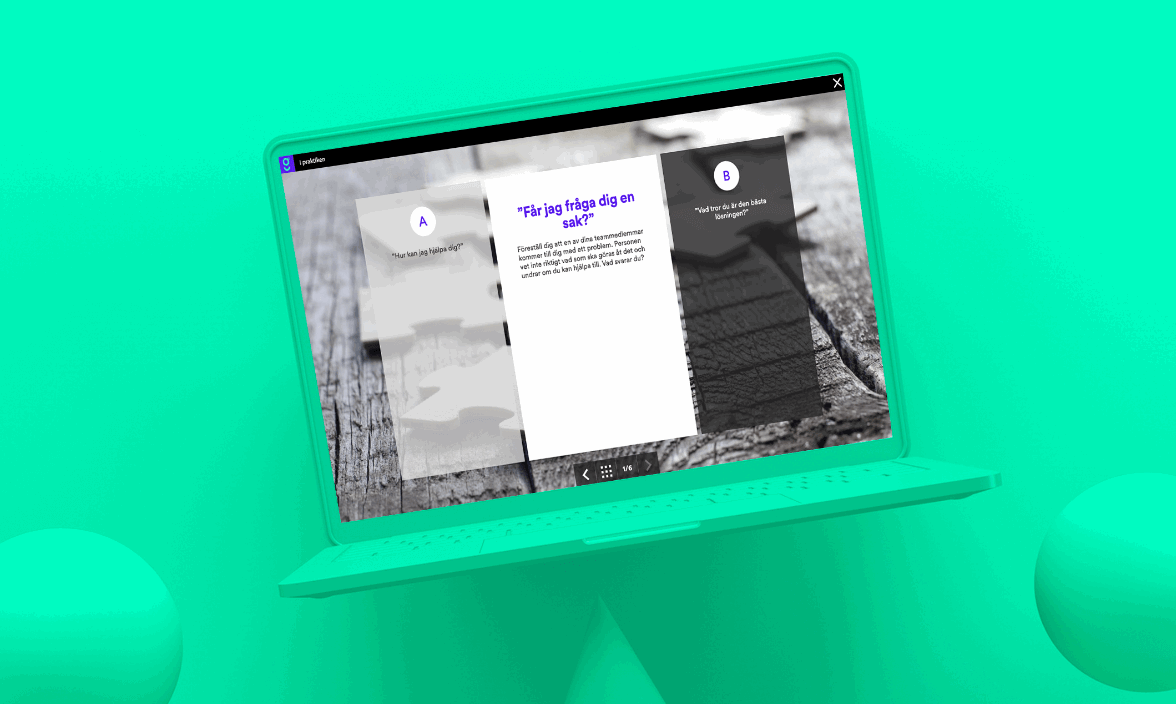 Quiz: Stimulating questions and striking fun facts.
Crazy about knowledge games? Then you would probably like to test your knowledge with a quiz? If so, you will like this learning format very much.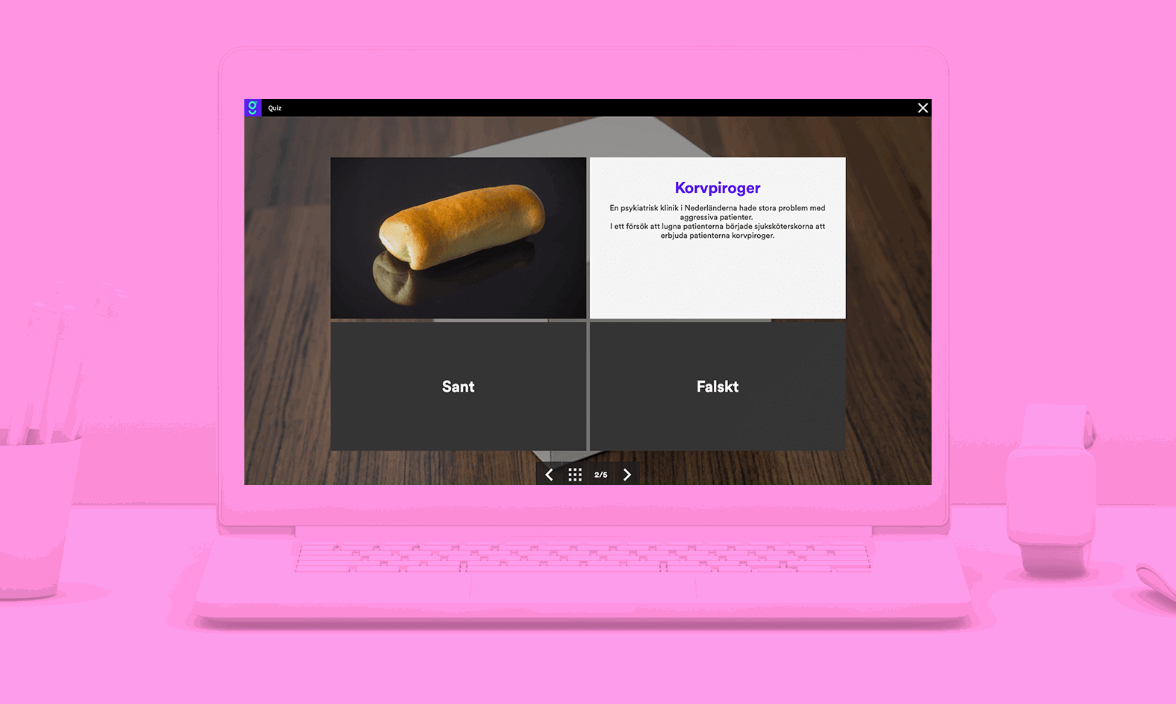 Go! | To do: Roll up your sleeves!
With Go | To Do! you get to work yourself. Our practical assignments give you insights into your own actions and allow you to apply your new skills immediately.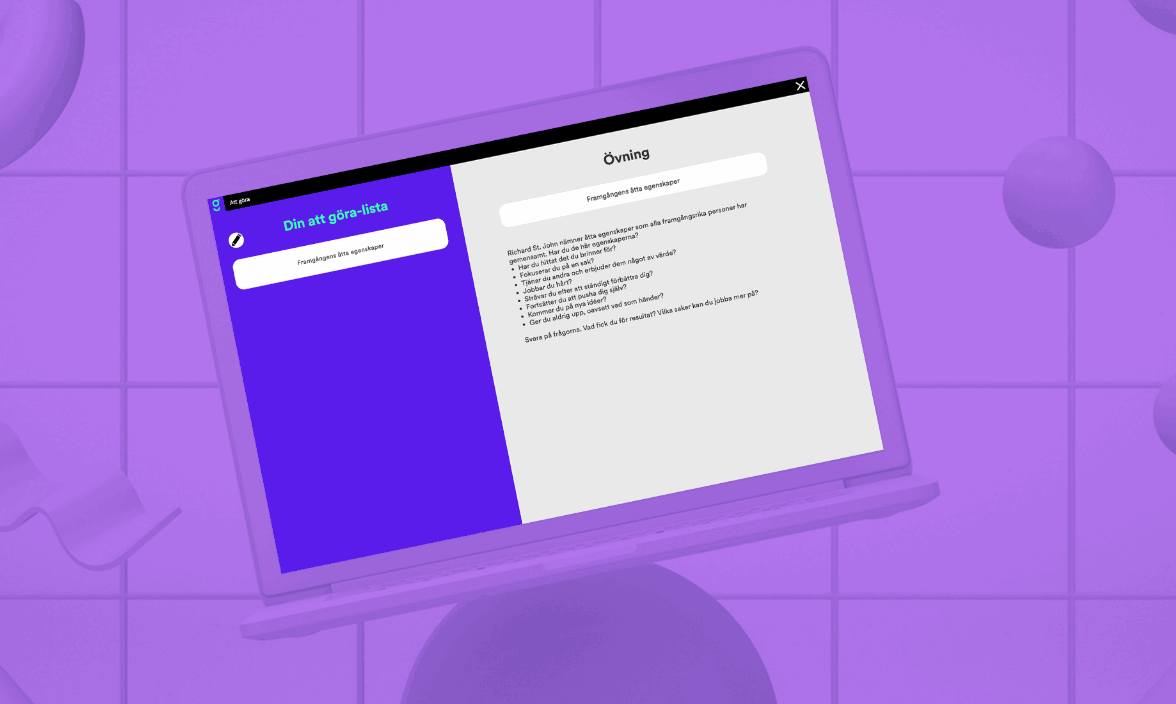 Fast forward: Prefer a summary to the whole movie?
In the short animations of Fast forward you get exactly that! All models, theories and step-by-step plans from the training course are briefly summarised. That's fast learning!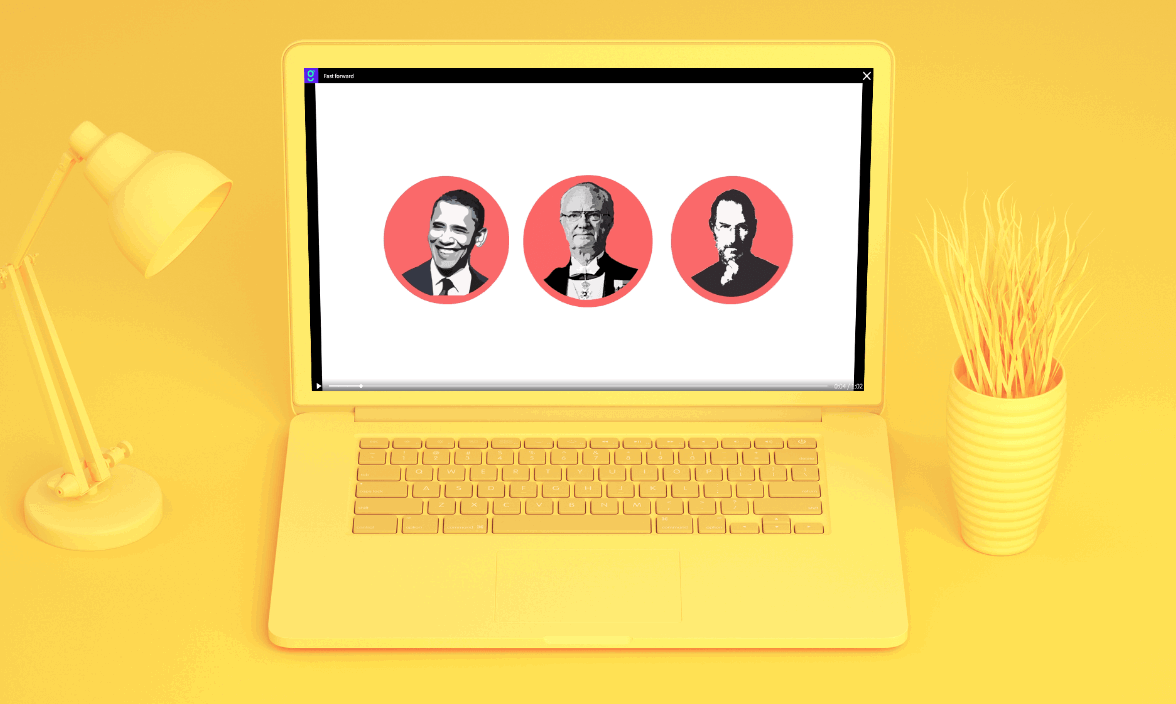 Dilemma Story: How does it end? That's up to you!
In Dilemma Story we take you into a story where you will be faced with various choices. Which way will you go? What are you going to do? You are in control but will you get it right?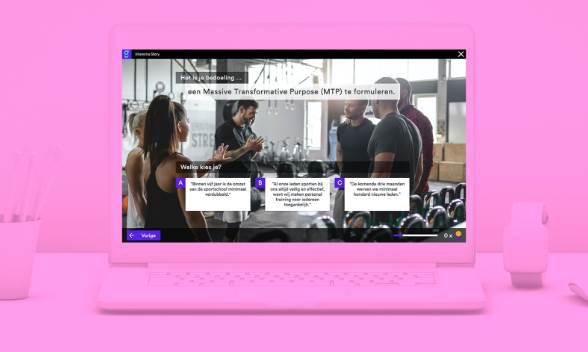 Interview: Q&A with an expert!
In this format, we ask an expert everything we want to know! All your questions will be answered in these short interviews.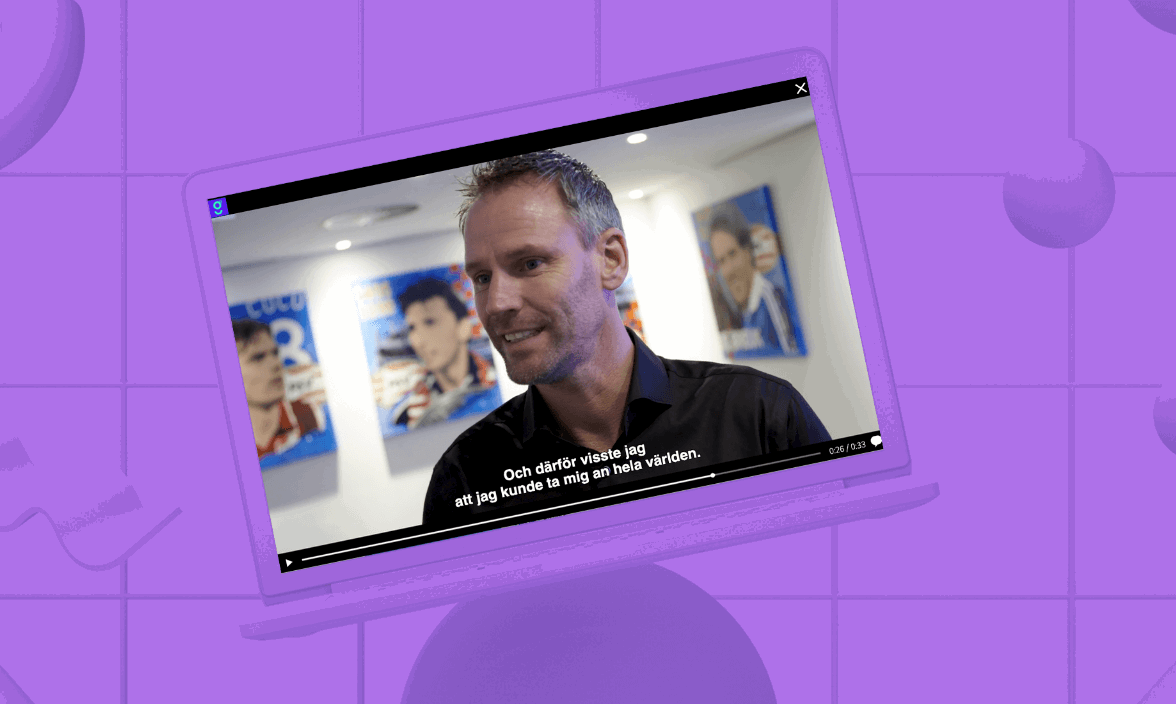 How-To: Put your knowledge into practice step by step.
Discover how to put certain tasks into practice. The demonstration videos in How-Tos give you a clear, step-by-step explanation that you can immediately apply yourself.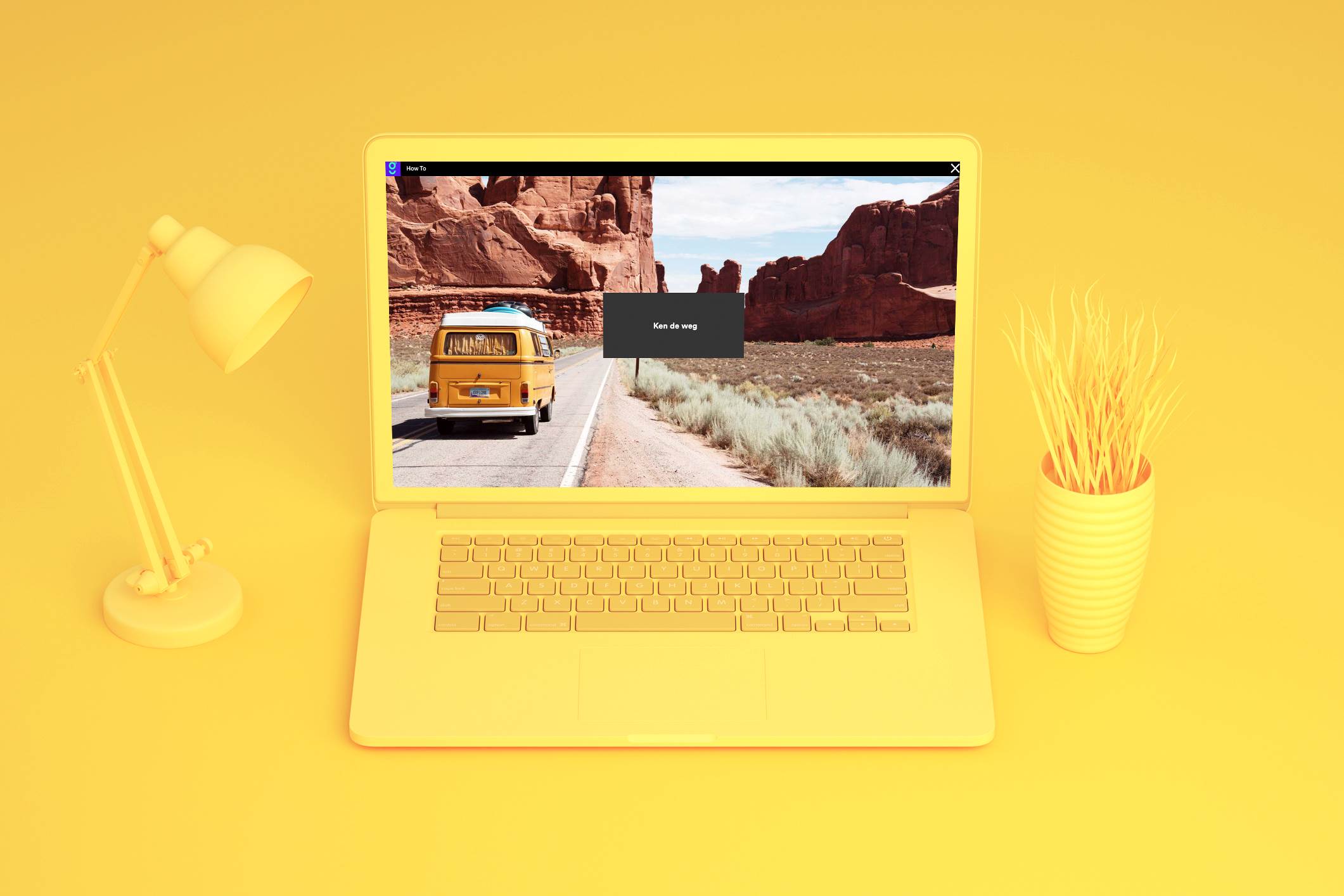 Storyboard: Funny animations with an instructive message.
Watch the Storyboard videos and learn more about the subject of your training in a fun and quick way.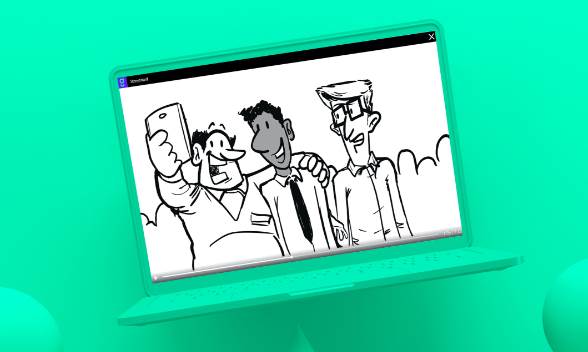 Smart Image: An image paints a 1000 words.
That is exactly what this format shows. Images are better remembered, even when a lot of information is hidden in them. Fan of these search images? Then try Smart Image!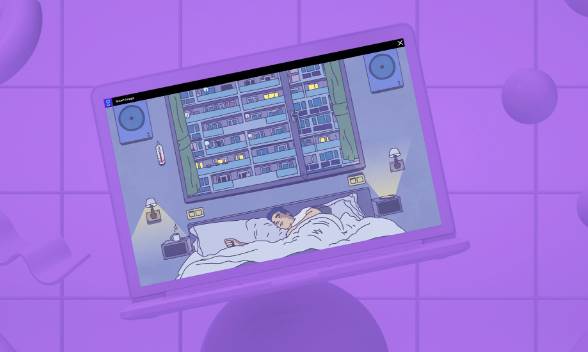 Test: Test yourself and your new knowledge with the final test!
Have you remembered everything correctly? Or is it wise to revise it? The test is available at the end of each training course. Nailed it? Then you will receive a certificate!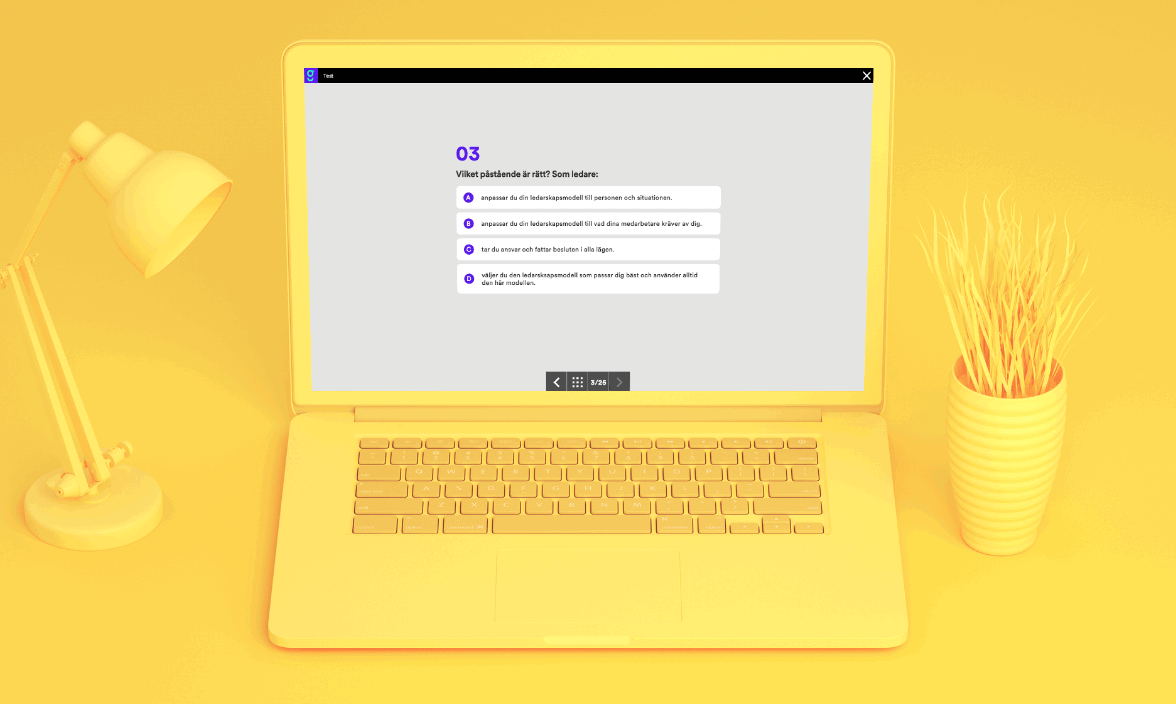 Today is a good day to

get started!
Curious about GoodHabitz and our online training courses? Start learning today with our free 14-day trial!