Leadership &
Management Courses.
You can learn how to delegate. Just like you can learn how to become better at coaching and inspiring your employees. Learn about taking the lead, developing talent and how to innovate yourself with our online leadership courses. Brush up your leadership skills with the help of over 25 different learning methods that suit anyone's learning preferences. Ready to become a true leader? Take those first steps by following one of our leadership courses online!
Even if you're not (yet) a manager!
It is more powerful when colleagues talk to each other about GoodHabitz than when it comes 'from above'.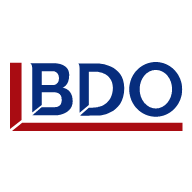 Hetty Peeters
Senior Advisor L&D
Don't know where to get started?

We're happy to help.
Our online learning consultants are happy to tell you everything about our platform in a 1-1 demo.
Provide inspiring leadership to your team with our online leadership and management training courses.
Do you want to be a manager or a leader? For some, the difference between the two is just a choice of words. In GoodHabitz' online leadership courses, employees in your organisation learn to distinguish between the two. We've built leadership courses for managers who want to immediately get to work with their own leadership skills. You learn to develop talent, make dreams come true and create a great company culture. The ability to become an inspiring leader doesn't just happen overnight. That is why we offer team leadership training that's available whenever you need it. Whether you're browsing our courses on your phone in the tube or watching our GoodHabitz Moments from your comfy chair at home. We've got you covered!
Meet the leadership management courses of GoodHabitz.
GoodHabitz' leadership management courses are developed entirely in-house. This way, we are 100% sure that the best videos, most beautiful magazines and most interesting experts are included in every leadership and management training course. Learning something new must be as fun and inspiring as a Correspondents' Dinner by Barack Obama in the White House. To achieve that, you can learn with GoodHabitz in a way that suits you perfectly. Read, watch, listen and play with our educational content and finally test your knowledge with a short self-test. Develop your leadership skills step by step with the practical skills from our courses, and gradually experience how you can motivate and inspire your colleagues to be successful together. What are you waiting for? Start your first leadership course online!
Leadership skills training to create the leaders of tomorrow.
Authenticity, commitment and self-knowledge. These are just three of the qualities that great inspiring leaders have in common. You too can develop into an inspiring leader by following a leadership skills training from GoodHabitz. Discover, for example, your unique leadership style with one of GoodHabitz' management or leadership courses. Develop yourself and work on skills such as ethics, delegation or change management. Increase the autonomy of the teams in your organisation by coaching leadership and learn to motivate employees by inspiring them with your vision. Start your first leadership skills course at GoodHabitz today and take the lead in becoming a leader!