Sales Training
Courses.
Crushing targets, negotiating and a solid elevator pitch. Good sales training is essential to learn these commercial skills. We believe learning something new should be as much fun as bringing in that one big customer. That's why you'll discover there's a sales course in our library of online sales training courses that fits each one of your sales targets. What are you waiting for? Go crush those targets and get stared with sales team training today!
Attractive, continuously up-to-date offer for all colleagues within BDO!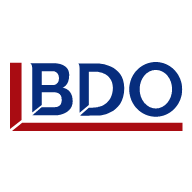 Hetty Peeters
Senior Advisor L&D
Don't know where to get started?

We're happy to help.
Our online learning consultants are happy to tell you everything about our platform in a 1-1 demo.
Discover the art of selling through our online sales training courses.
Convincing, advising and influencing, all to close the deal. Selling is an art. Boost the commercial skills of your employees with an online sales course from GoodHabitz! With our online sales training courses, you'll learn more about the different techniques of selling. You will be introduced to the 'imagine that' technique and the 'anchor' technique'. In addition, you will learn more about marketing and customer-oriented thinking so you're sure to leave an indelible impression the next time you meet a (potential) customer. In short, we give your employees all the tools they need to get started with sales skills training. From experience we know that happy customers are loyal customers!
Courses for sales professionals in a way that suits all your employees.
Each GoodHabitz sales training is developed entirely in-house. This way we are 100% sure that the best videos, most beautiful magazines and most interesting experts are included in our courses for sales professionals. In our opinion, learning something new should be as much fun as bringing in that one big customer. In order to achieve that we make sure you can learn what, where and when you want with our sales management courses, in a way that suits you perfectly. Read, watch, do, listen, and in the end test your knowledge with a short self-test. In no time you will learn practical new sales skills that you can apply daily in your job. What are you waiting for? This is sales team training done differently!
Work on sales skills training to master the right techniques.
Do you know that huge adrenaline rush the moment you land a huge deal? At GoodHabitz we believe that learning something new can give you just as much energy and satisfaction. GoodHabitz' sales management courses are fun, accessible and modern. We continue to challenge you, your colleagues and all employees in your organisation to make learning a good habit! What, when and how you learn is entirely up to you! With courses like 'Cold Calling for Warm Personalities', 'The Elevator Pitch' and 'Nifty Negotiations' in our library we've got something for everyone. Get started today with sales skills training from GoodHabitz and step up your game! Crush those targets, seal that deal and give an elevator pitch that stands like a house.