Learn through intrinsic motivation.
Make online learning
a good habit.
How do you get your employees enthusiastic about personal development? Simple, with motivational and top-quality online training courses. Discover our approach that has already helped more than 2,500 organisations in making learning engaging and a no-brainer!
Why GoodHabitz?
We support organisations in creating a learning culture, thanks to our diverse learning methods and accessible online training courses. Our students have rated our courses with an average of an 8.6 out of 10.
What makes us unique? Swipe right to find out!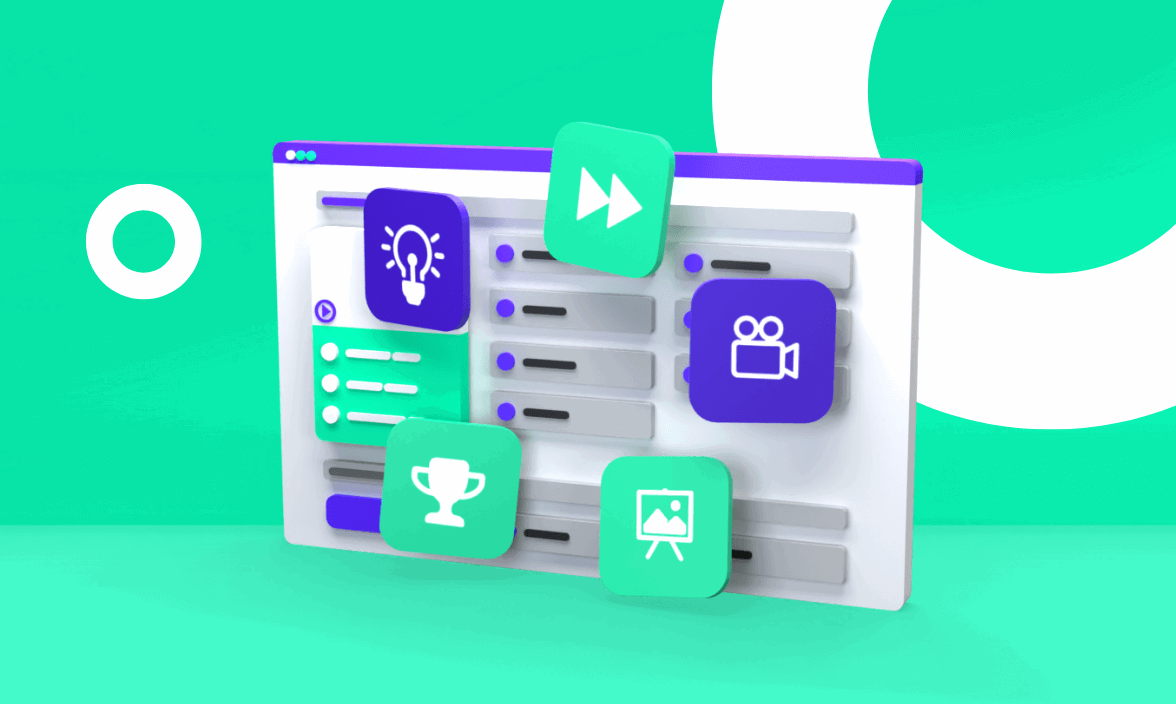 +25 different learning methods
Watching, listening or doing, with 25+ learning methods, each learning style is integrated into our courses. Because when you learn in a way that really suits you, the content will stick and you can put it into practice even better!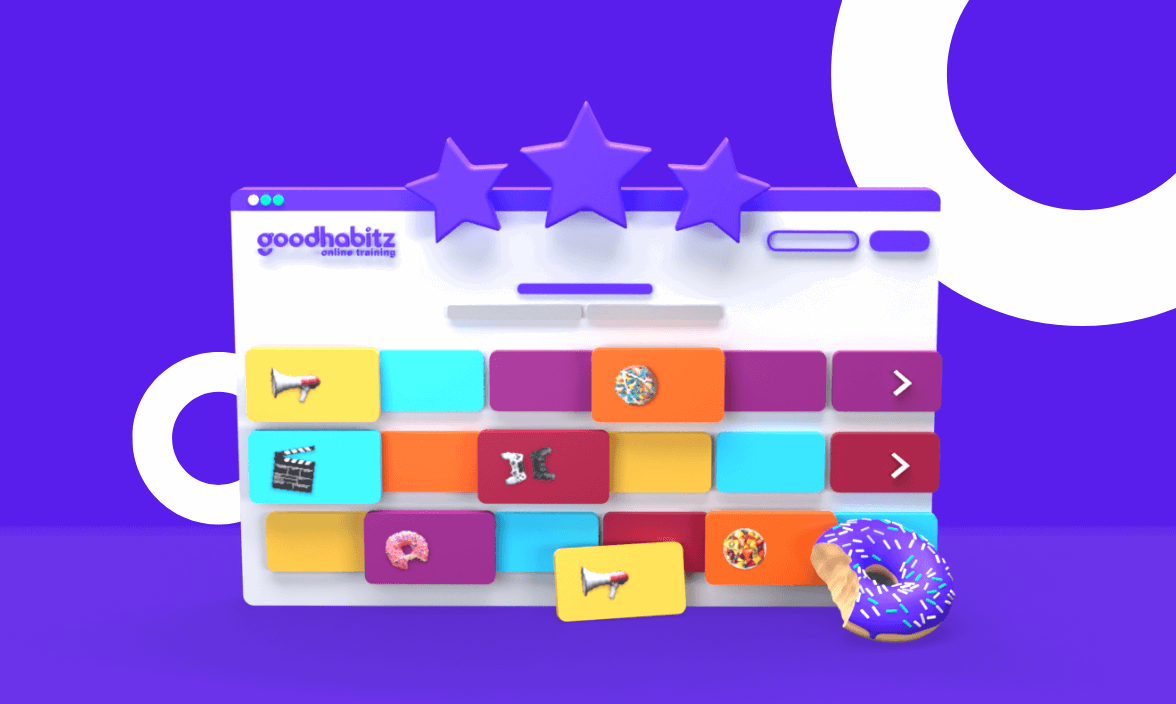 Educative, top-quality content
Our online training courses aren't just translated, but localised with a close eye on the language and culture. Additionally, they are created and produced in-house through our innovation team and learning experts. Quality guaranteed!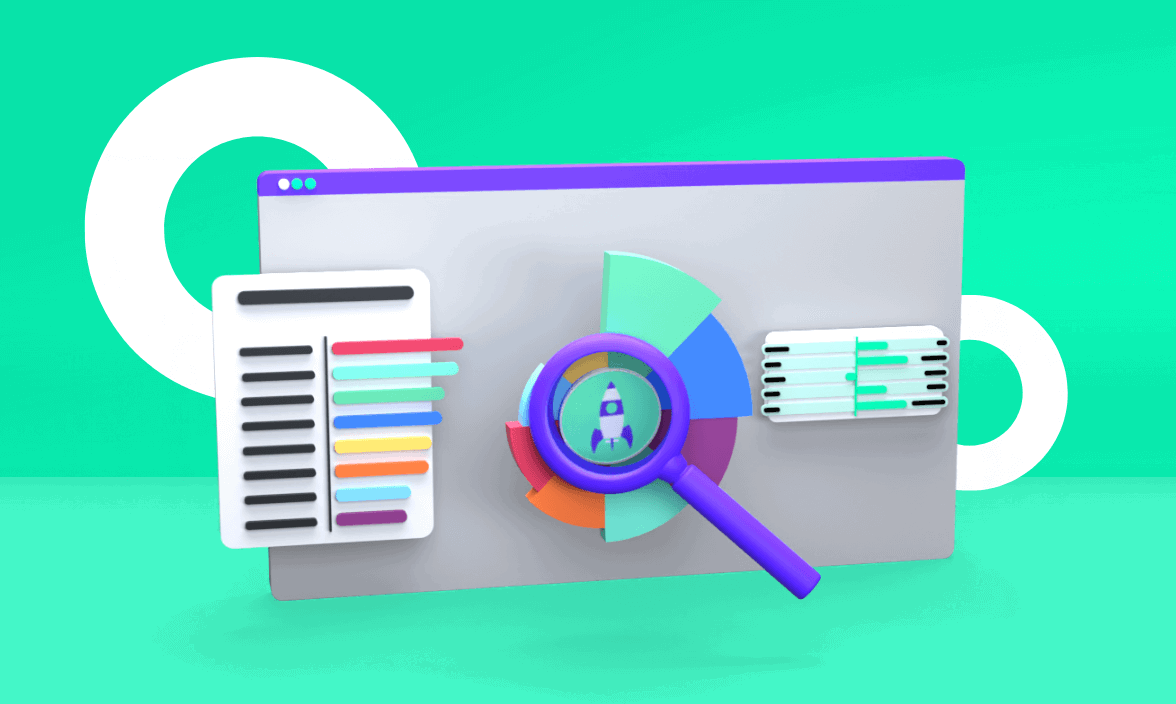 Proven tools to activate learning
You can't create a learning culture alone. Our personalised coaching, WorkOuts and marketing materials such as PromoStudio are here to help your organisation even further.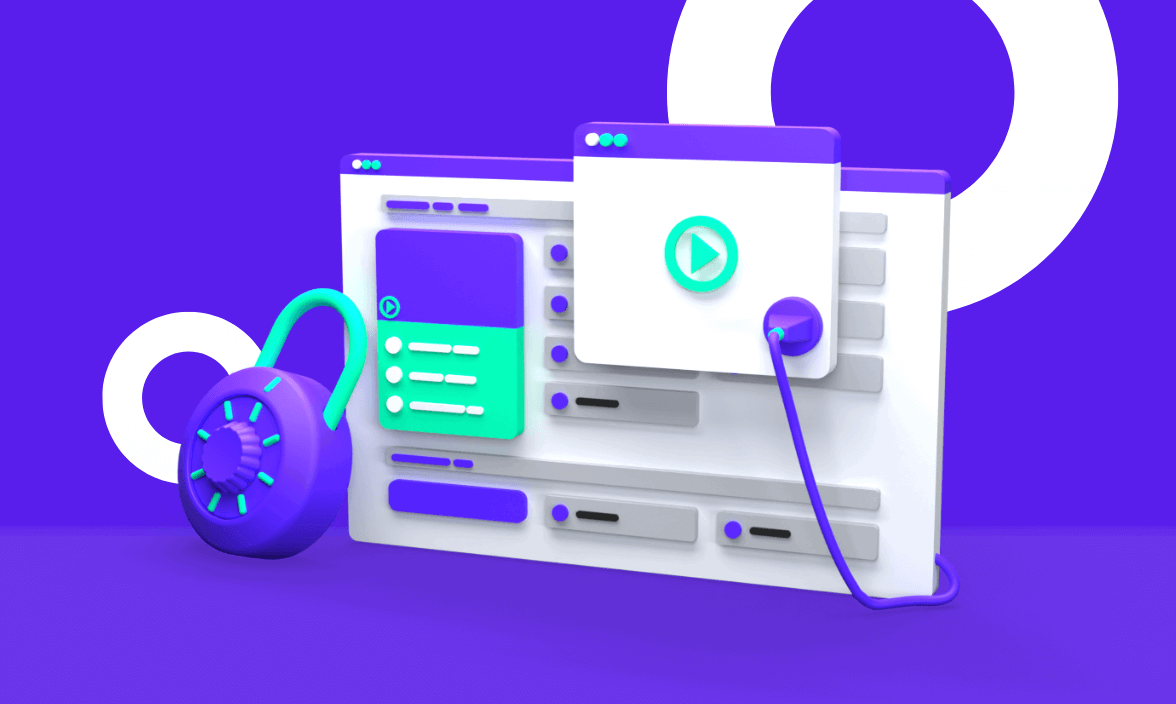 Easily integrated into your LMS
We are on a mission to make personal development accessible to everyone. That's why your entire organisation not only gets unlimited access to all training courses, but also an integration into your own LMS.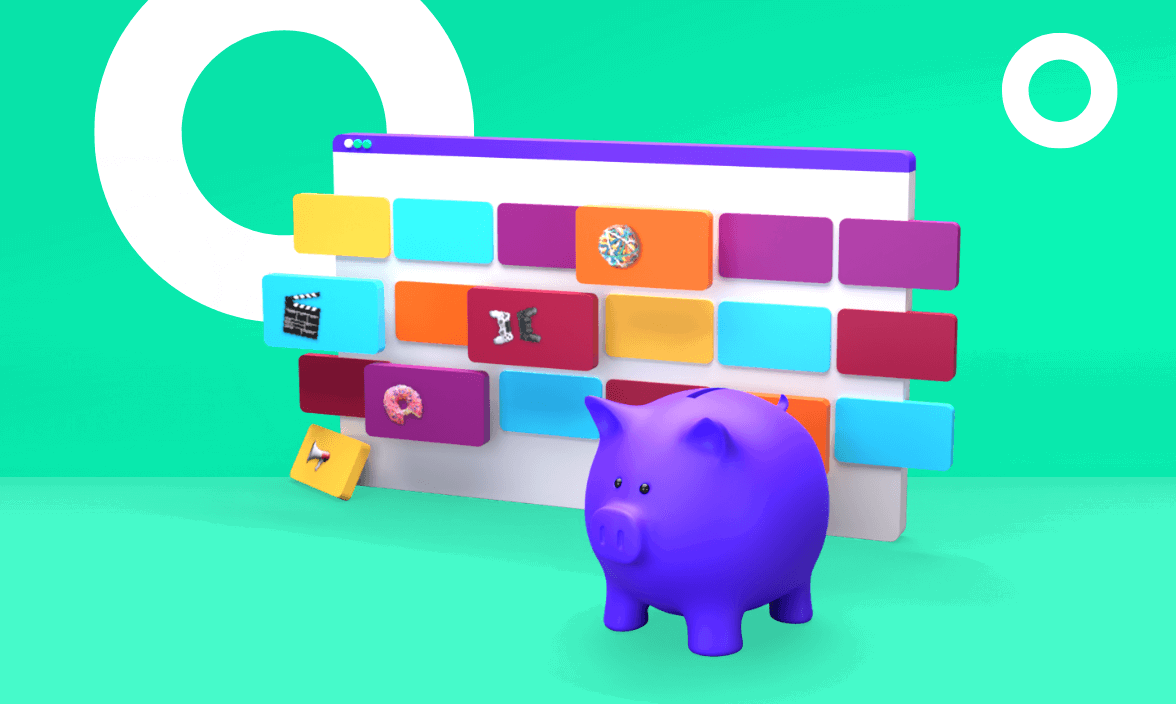 A fixed price for unlimited learning
We have a fixed price that gives each employee within your organisation unlimited access to all of our trainings in all available languages. Yes, you read that right!
GoodHabitz for everyone in your organisation.
Imagine: an online learning platform for all your employees to sharpen their digital skills, language, leadership, and soft skills. GoodHabitz makes it possible! Discover our library of online training courses and inspiring masterclasses below.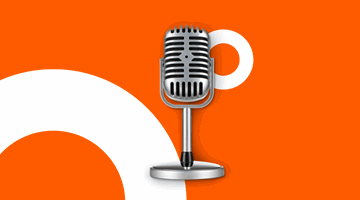 Soft-skill courses
Improve your soft skills in leadership, personal power, productivity, teamwork and well-being with our online training courses.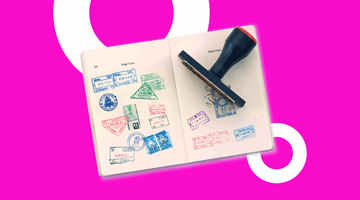 Language courses
Boost your employees' communication skills in no time with our language courses.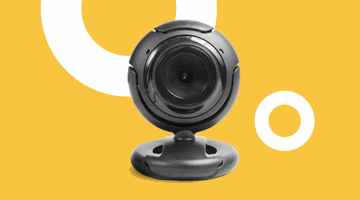 Digital skills
Improve your employees' digital skills with courses on artificial intelligence, Microsoft Office 365 and digital transformation.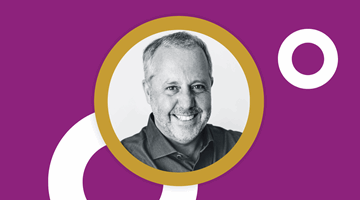 Masterclasses
In these online courses, top experts from home and abroad share their views on the most relevant management skills.
Our learning methods
Moments – Let these short documentaries inspire you.
Move over, Louis Theroux – Cintia Taylor and Ikenna Azuike are here. In these short documentaries, they encounter amazing people with inspiring stories of moments that changed their lives forever.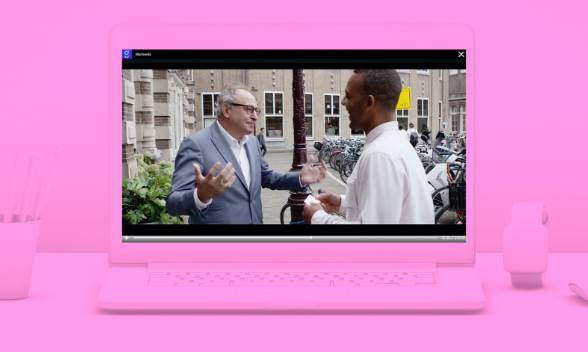 Magazines – Snackable, informative content.
Our beautifully designed magazines are difficult to put down. Packed with good stories, inspiring quotes and useful tips, this format can be found every single one of our training courses.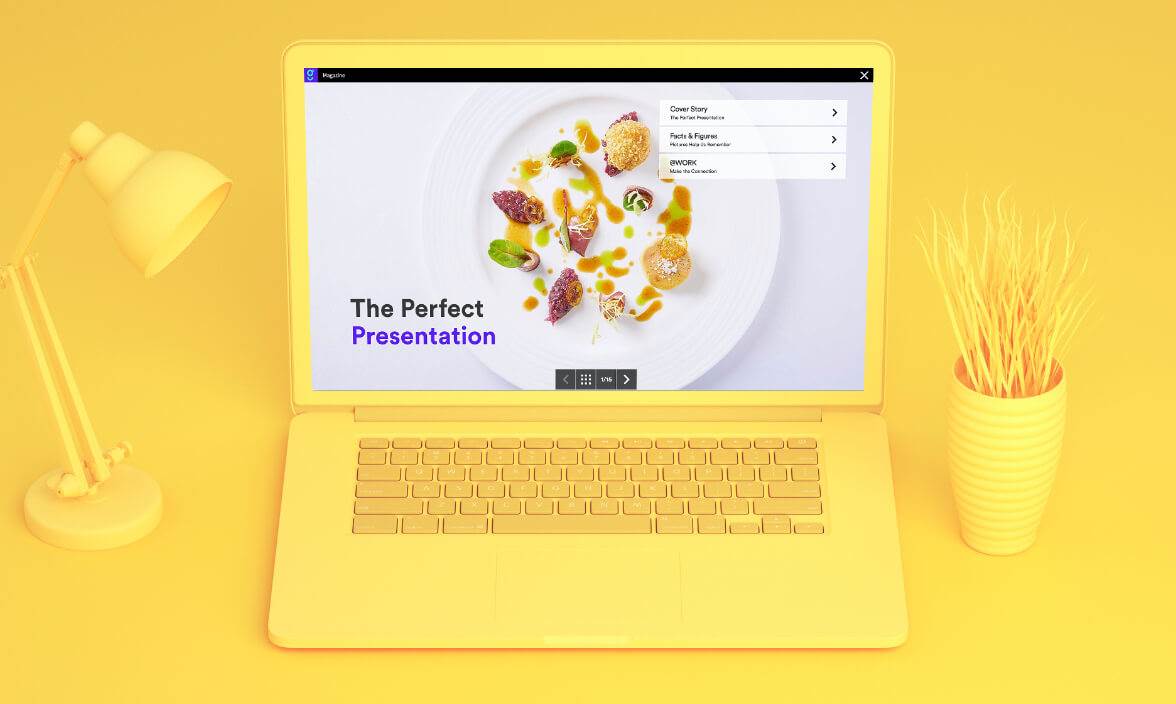 QuickScan – Find out how much you already know.
Start a course by doing the QuickScan, a nifty self-test to help you find out how much you already know about the topic.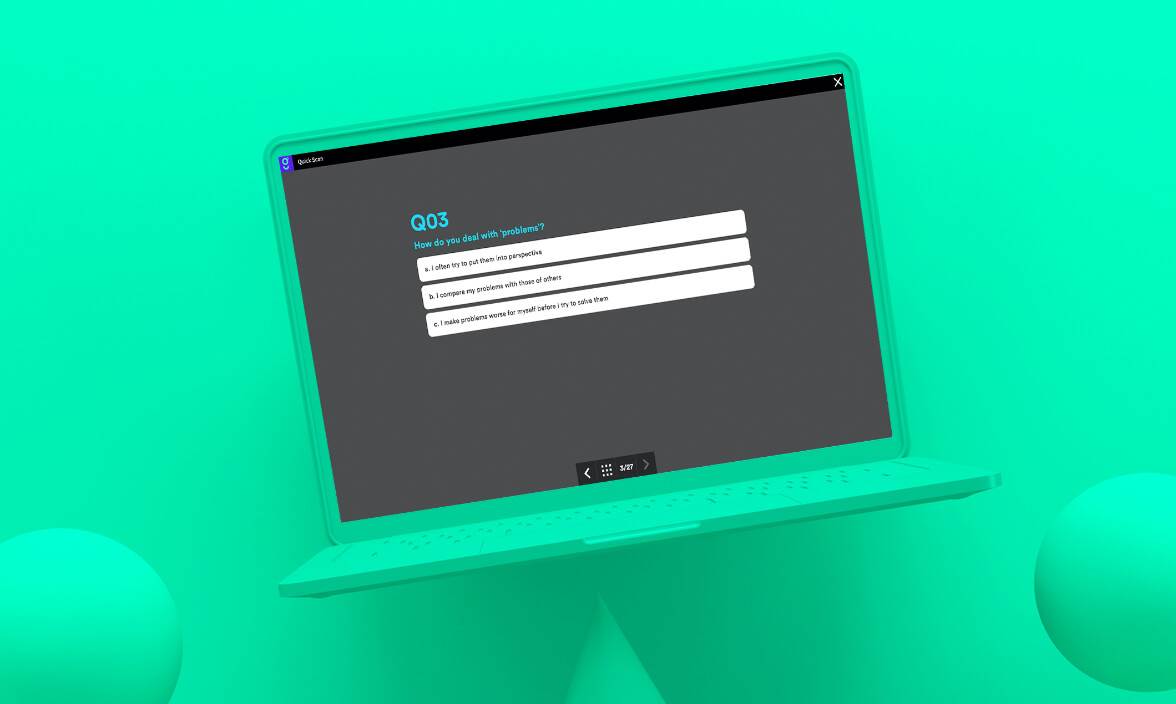 Explained – Fast-paced learning.
The Explained format presents a new theory, model or principle in a short, easy-to-digest animated video. Efficient, informative, and fun!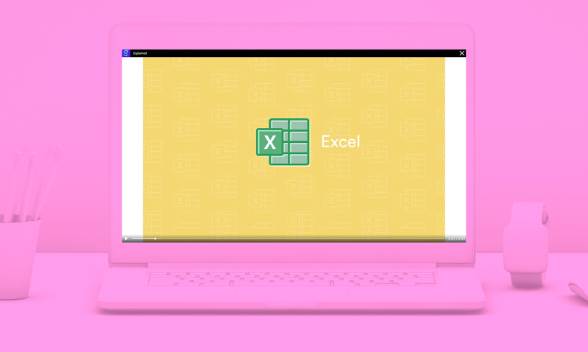 Facetime – Learn from the best.
What better way to learn than from experience? In our Facetime videos, experts from all kinds of fields share their insights and knowledge.
Fact Show – Stats and science, presented the fun way.
Our Fact Show brings you the science behind the subject. You'll be amazed at how easily you'll remember these titbits of information!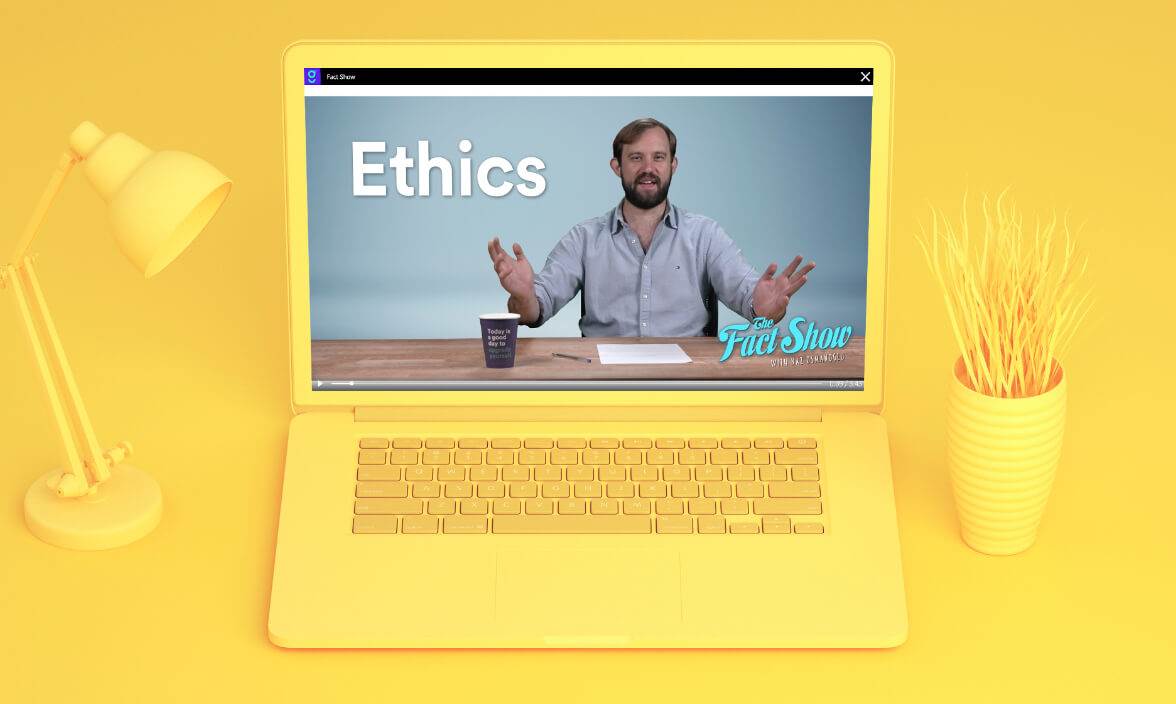 Good to Know – Short and engaging online lectures.
Curious to know more about a particular theory or experiment? Our host will teach you everything you want to know.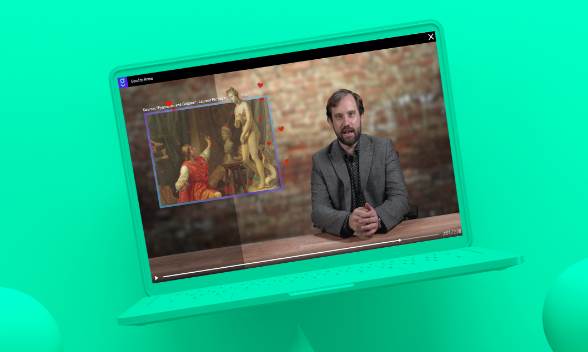 Instructions – Boring manuals are a thing of the past!
These instructions will help you get started with text and video. Learn the basics quickly and thoroughly and you'll be well on your way!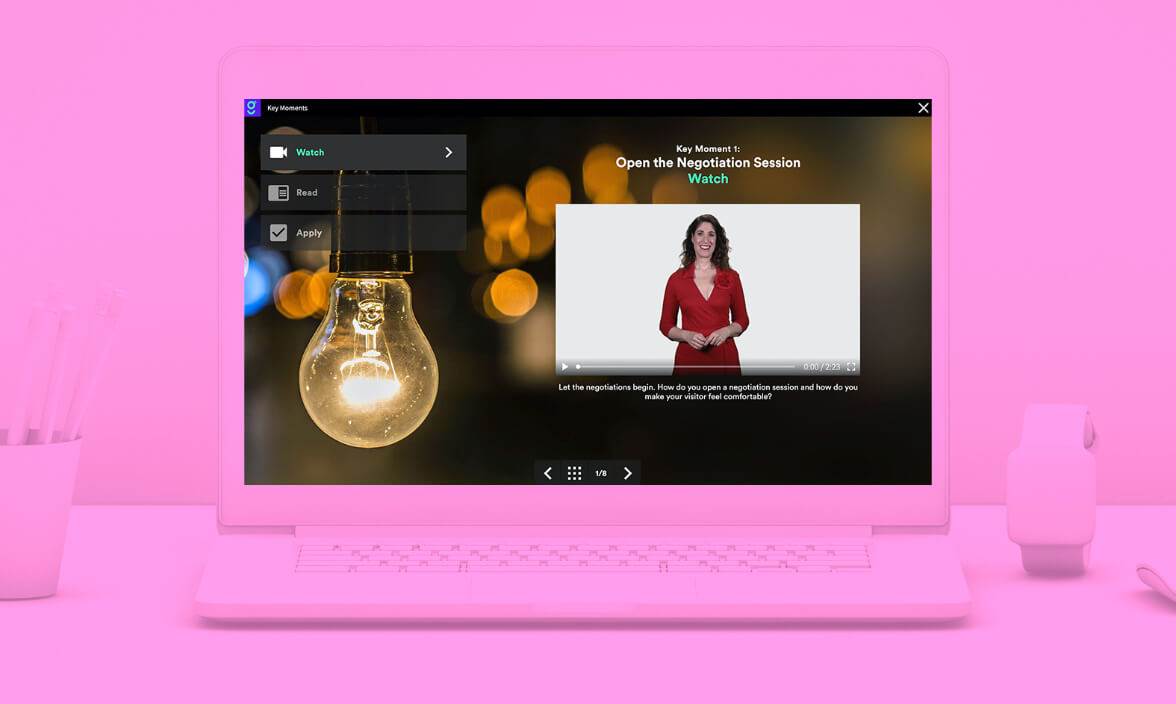 Smart Info – A structured overview of what you've learned.
Smart Info combines the most important insights in a course in a nifty, intuitive overview. Use it as a quick refresher, or an easy way to get the gist!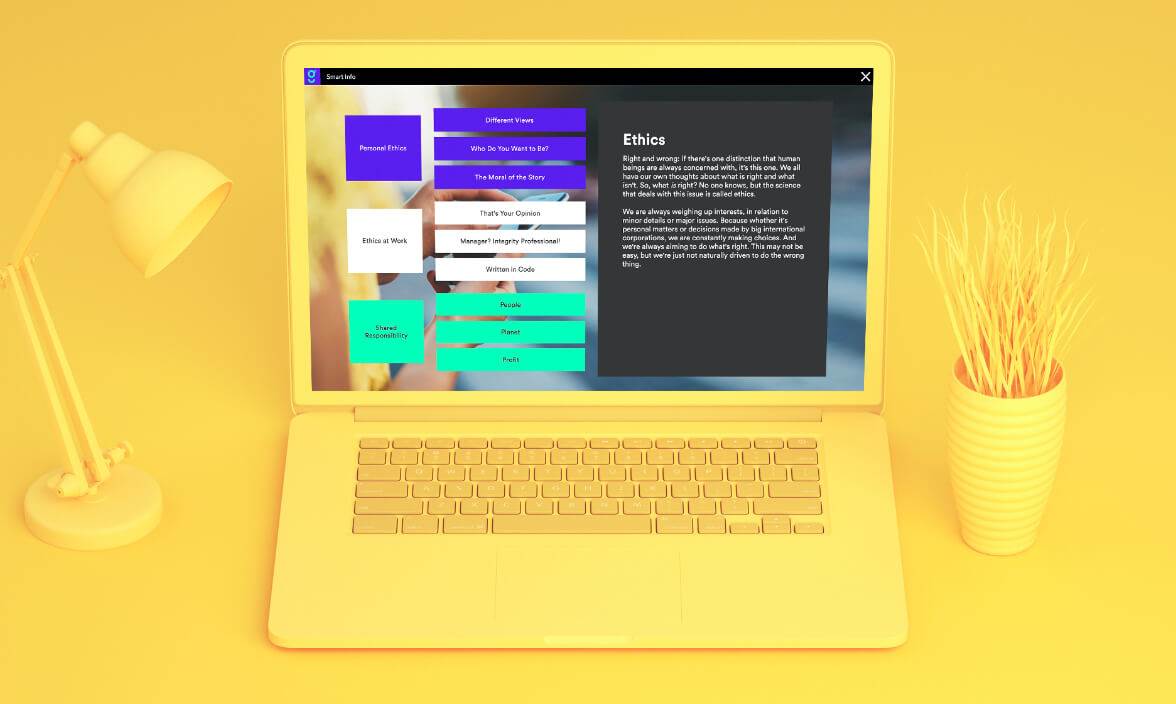 Case Study – Apply what you've learned in real life.
Our Case Studies help you apply the theories from a course in real-life examples. You get two choices… will you make the right one?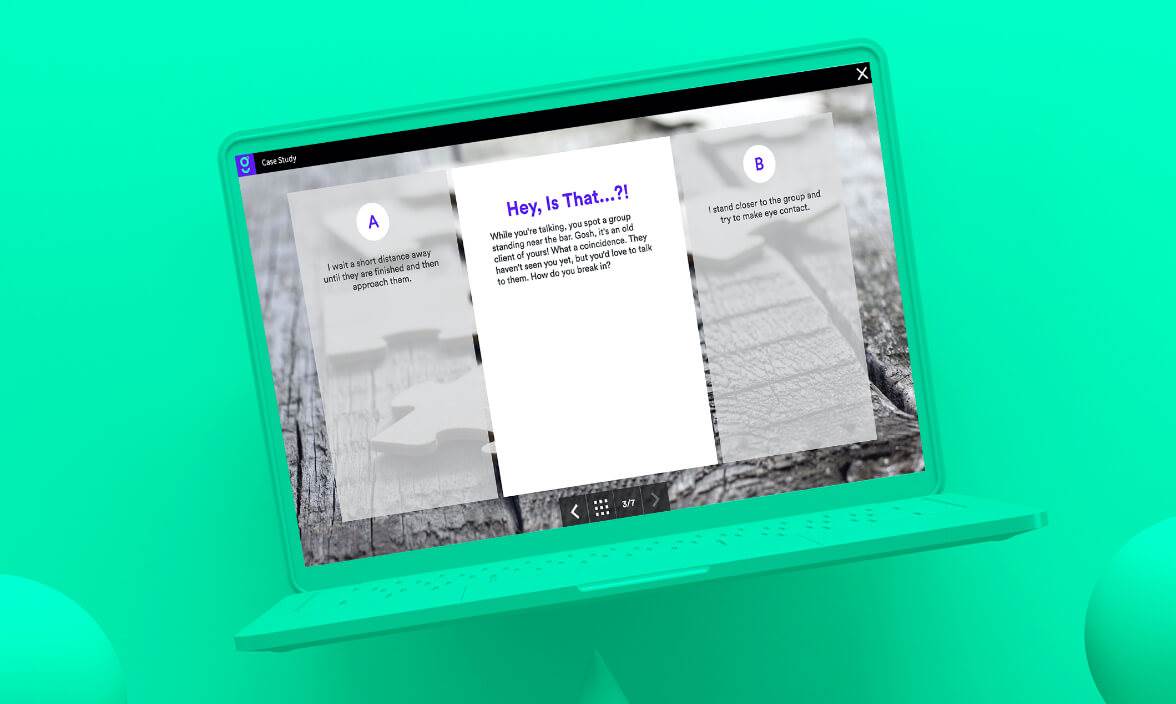 Quiz – Puzzling questions and striking, fun facts.
Love to test your knowledge? The Quiz is just the ticket. Answer the questions to see how knowledgeable you truly are.
Go! | To Do – Roll up your sleeves.
Time to get to work! These practical assignments will give you insight into your own behaviour, and give you the opportunity to apply your new skills right away.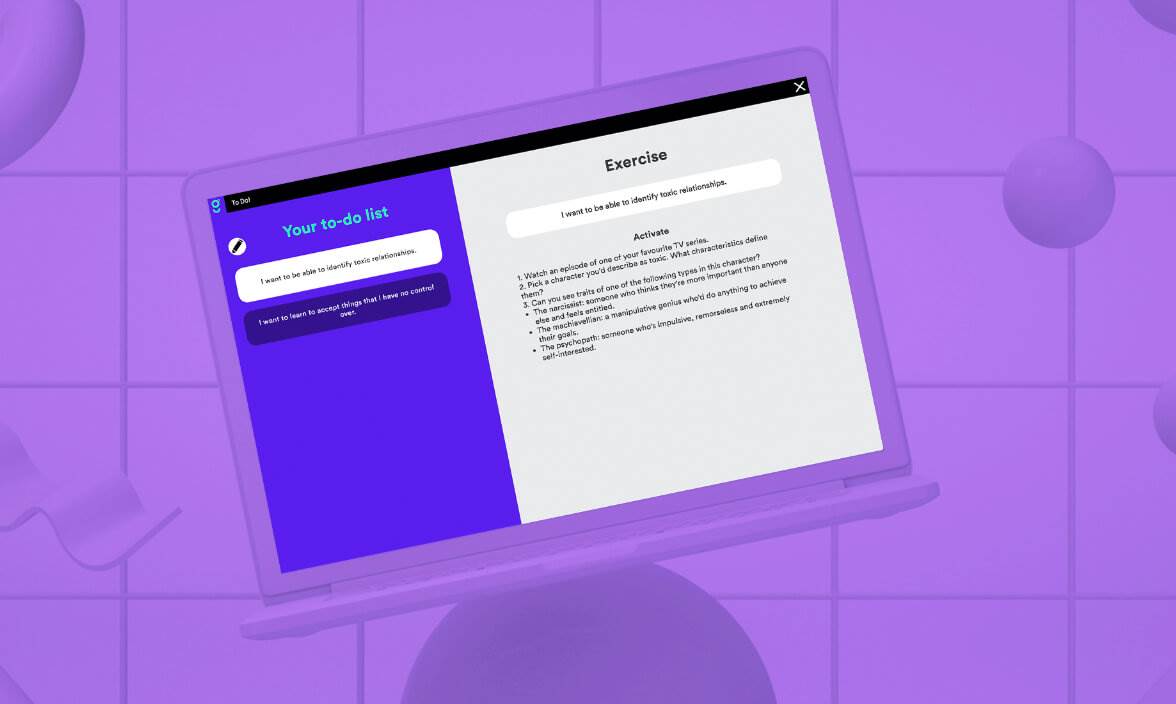 Fast Forward – A sneak peek at what's in store for you.
In our Fast Forward animations, you'll be brought up to speed in a minute. We summarise all models, theories and important points from each lesson.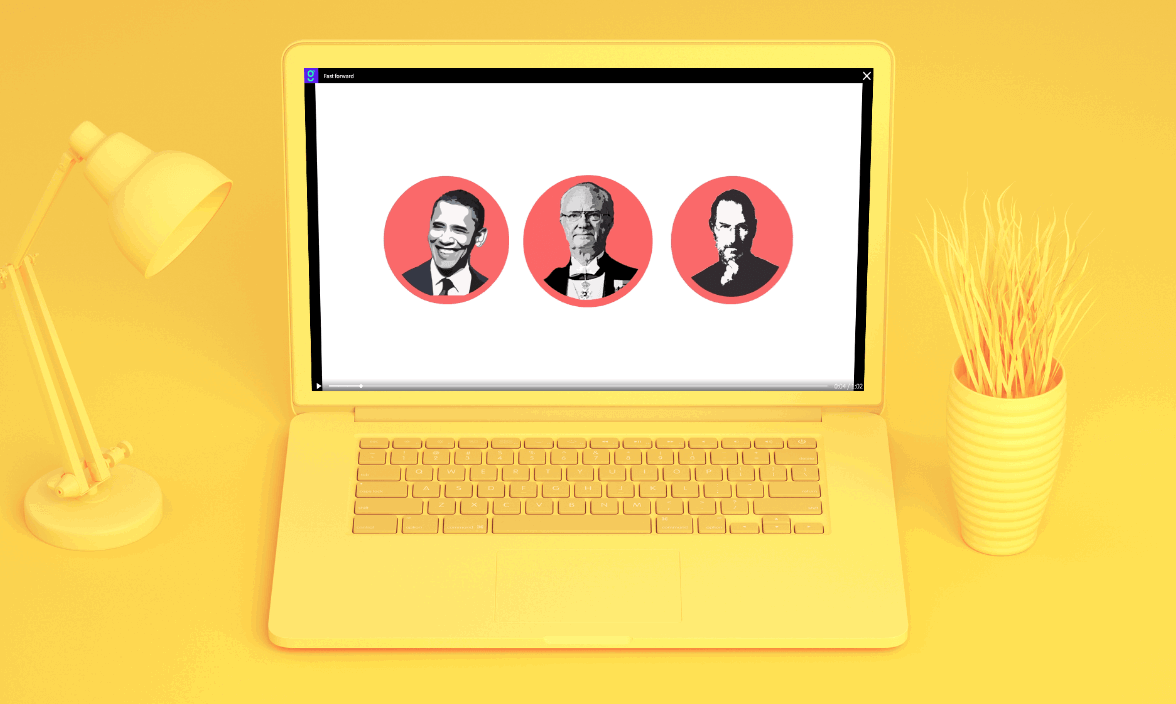 Dilemma Story – How does it end? You decide.
In this choose-your-own-adventure type format, you're taken on a journey and faced with various choices to make. You're in control, but will you get it right?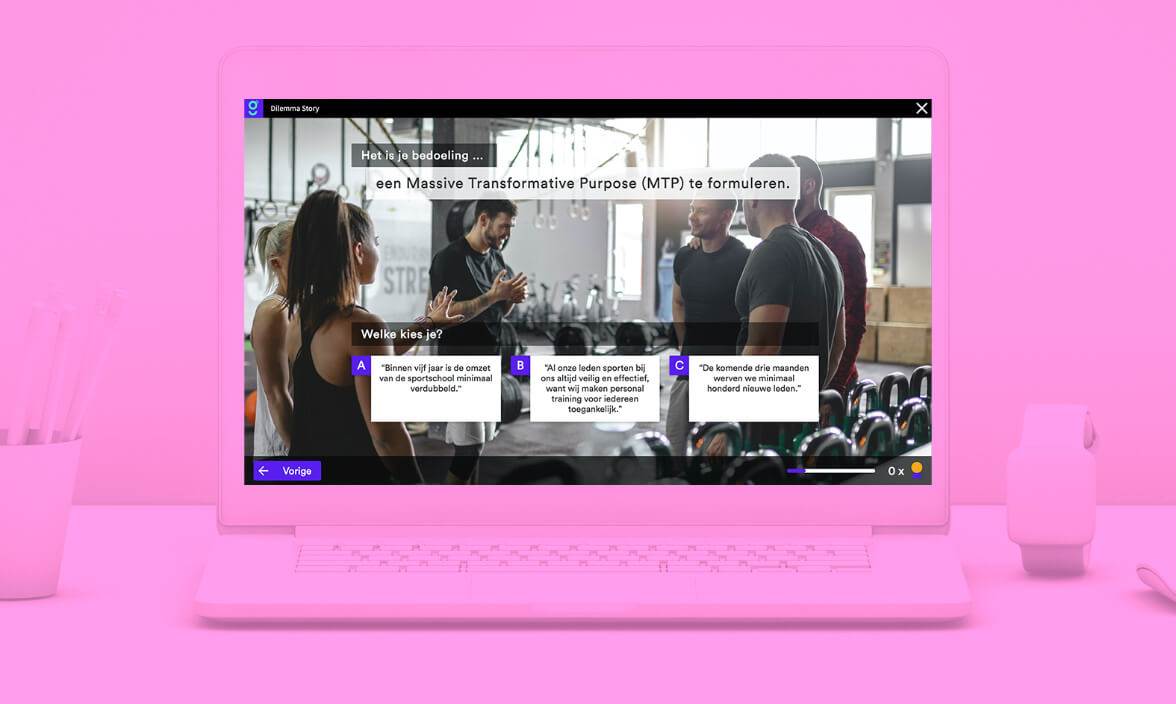 Interview – A Q&A with the expert.
In our inspiring Interviews, experts share their stories and knowledge, adding an interesting perspective to the theories presented.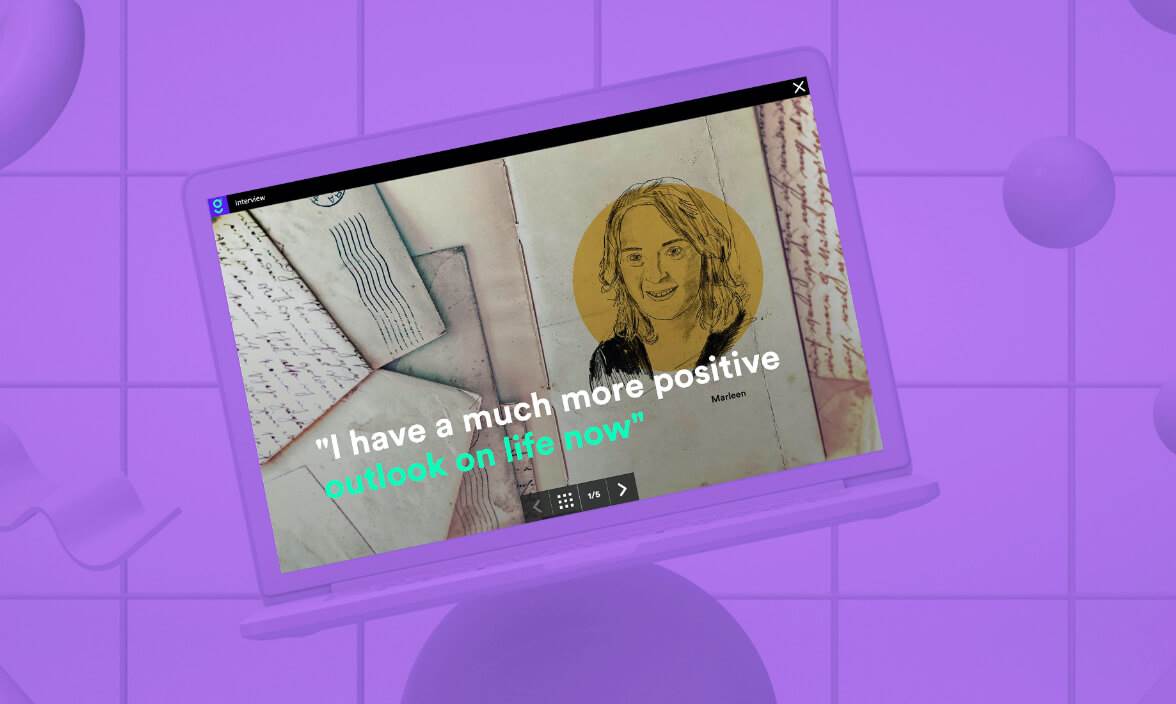 How-To – Put your knowledge into practice, step by step.
Want to know exactly how to do a certain task? Our How-To format consists of crystal-clear instruction videos with step-by-step explanations that you can put into practice right away.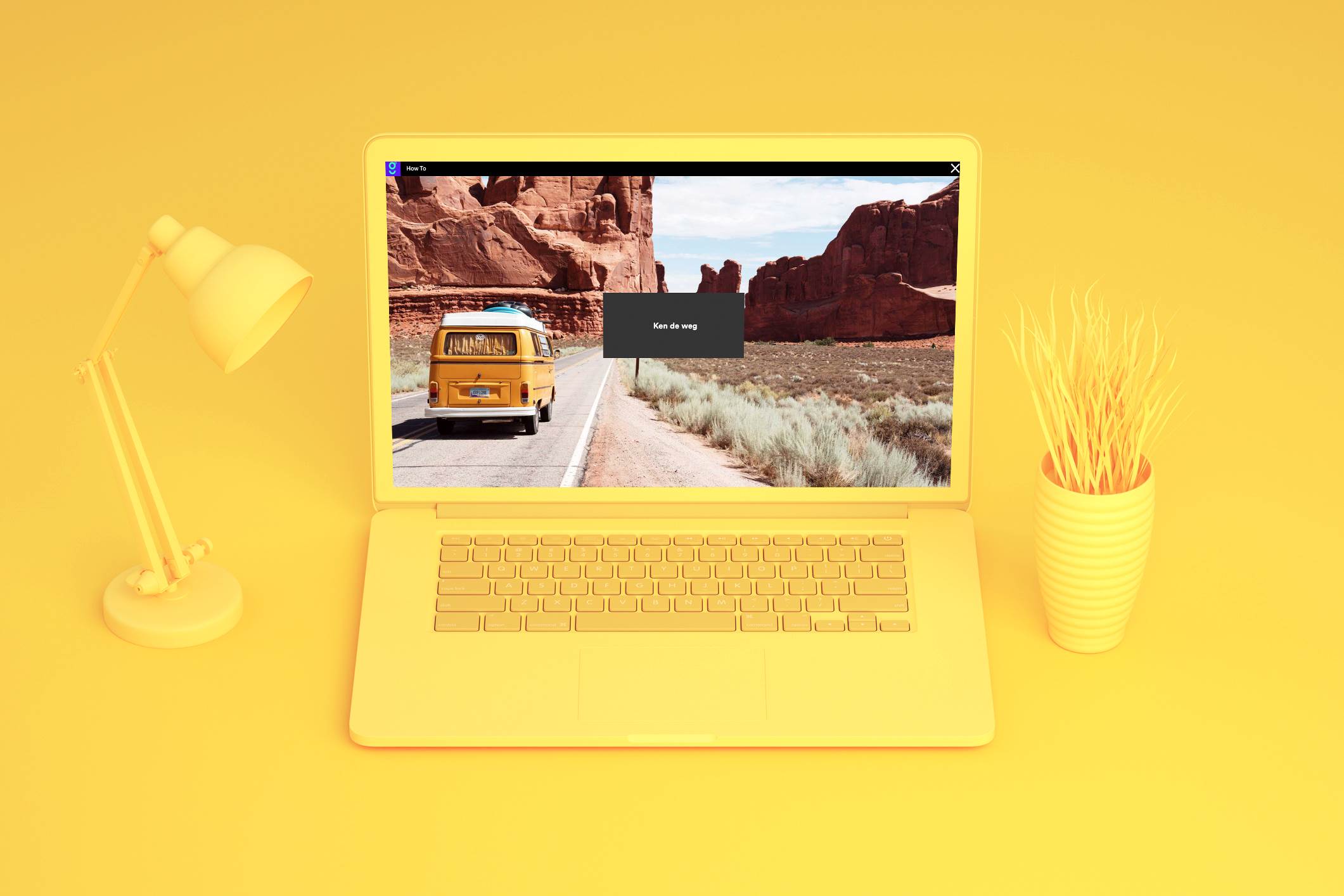 Storyboard – Cool animations with a lesson to learn.
Watch the Storyboard video to learn more about the subject of your training course in a fun, original way.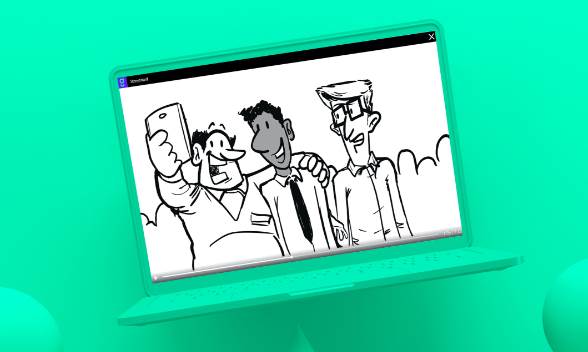 Smart Image – A picture paints a thousand words.
And this format is proof of that! Images make it easier to remember things, especially when there's lots of hidden information. A fan of Where's Wally? Smart Image is your thing.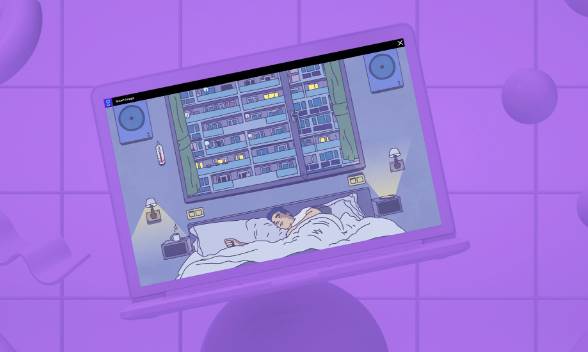 Test – Assess your knowledge with the final test.
Time to assess whether you've remembered everything, or whether it's wise to revise a few bits of the course… Nailed the test? You'll get a certificate to show for it.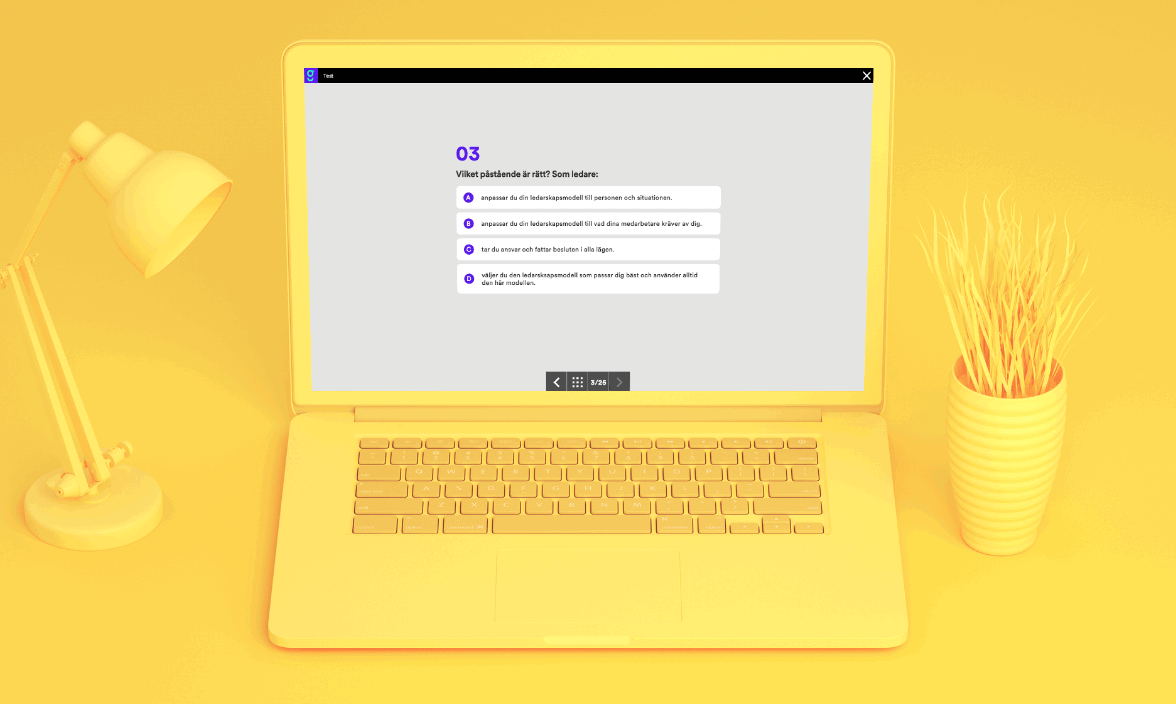 For the big brands

and the local heroes Today is a good day to

take our online courses for a spin.
Don't have an account yet? Start today! Get your 14-day free access to the best online training courses in the game.