Business Communication &
Languages courses.
Want to improve the communicative skills of the employees in your organisation? Upgrade their language skills to the next level? Or do you want to realize better teamwork communication overall? The business communication courses from GoodHabitz has got you covered! Our courses provide fun, interesting, and engaging trainings that will upgrade the communicative skills of your employees in the blink of an eye. Realizing effective communication within your teams has never been easier. What are you waiting for?
Learn to speak and write a firm grasp (across the border)!
Through our internal app, colleagues share their favourite training courses with each other.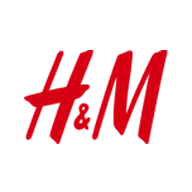 Angelica Witteman
Recruitment & Development
Don't know where to get started?

We're happy to help.
Our online learning consultants are happy to tell you everything about our platform in a 1-1 demo.
Communication skills courses to learn the art of writing.
Developing communicative skills can easily be done with access to the right online training courses. The GoodHabitz business communication courses library does not only offer courses to improve your communicative skills in writing, butt also contains online courses to upgrade your language skills, have better teamwork communication and even effective communication courses to upgrade your skills on a personal level. Your communicative skills will be upgraded through interesting magazines, inspiring video's, fun quizzes and over 25 other learning methods. And most importantly, our business communication courses help you to put everything you learn directly into practice. Because after all, that's where you learn to communicate effectively.
Explore our business language courses.
Want to update the language skills of your employees in English, German or Spanish? The business language training courses from GoodHabitz do just that! We'll help your employees with training in communication skills to become more fluent in both speaking and writing in different languages. For example: our business language courses 'Understand Business English' or 'Deutsch am Arbeitzplatz: Schreiben' help upgrade your employees language skills in both English and German. This is because our business language courses focus on practical and every-day language skills needed in overall business communication. Every business communication course contains effective learning methods, but also lots of fun and inspiring content. Ready to start your first business language training course?
Improved teamwork communication via online courses.
In every team there should be a focus on improving teamwork communication. Afterall, teamwork makes the dream work! But to get people to start training in communication skills can be a challenge. Not with the effective communication courses from GoodHabitz! With GoodHabitz your employees can work on teamwork communication where, when and how they like! They can pick their favourite way of learning from over 25 learning methods. Videos, magazines, documentaries they are all part of our training in communication skills library. Because if you learn what you like, how you like it, and at a time that suits you, a regular training in communication skills becomes an effective communication course.