Communication and
Languages.
Improve communications within your organisation? Follow a language course? Or want to improve writing skills? With GoodHabitz you don't have to choose, learn all about it with our online courses!
Learn to speak and write a firm grasp (across the border)!
Through our internal app, colleagues share their favourite training courses with each other.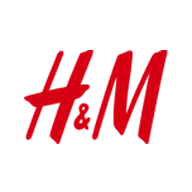 Angelica Witteman
Recruitment & Development
Don't know where to get started?

We're happy to help.
Our online learning consultants are happy to tell you everything about our platform in a 1-1 demo.
Learn the art of writing? Start a communication course from GoodHabitz
Communicating, we all do it all day long! In meetings, phone calls, emails and when we're at the coffee machine. But to really learn how to communicate efficiently, get to work with GoodHabitz's communication courses. Our online courses teach you how to hold exciting meetings in a fun and accessible way, how to take better notes, how to effectively apply for a job, and how to present yourself convincingly! Is improving your writing skills higher up on your list of priorities? At GoodHabitz you don't have to choose! With unlimited access to more than 150 online courses you will take your organisation's spoken and written communication to a higher level! No story, No glory!
Reinforce your language fluency with an online language course in English, German or Spanish.
Do you already speak a bit of German, English or Spanish? Do you want to expand your vocabulary with the business side of these languages? Then push your limits and start one of our language courses. Our online language courses take both your business speaking and writing skills to the next level. No more embarrassing language mistakes in your emails and reports. Avoid hiccups and stammering during business presentations or network conversations. The more you practice, the faster you will master these new languages! With GoodHabitz' online language courses, you can work on your business language whenever and wherever you want.
Learning becomes fun with the online communication courses from GoodHabitz
What if learning was as much fun as an evening of binge-watching? Would your employees be more likely to work on their personal development? With GoodHabitz, you, your colleagues and all employees in your organisation can make learning a good habit. After all, our online courses are accessible, inspiring but above all incredibly fun. You decide for yourself what, where and when you want to learn something new. Follow a communication course, start a language course or improve your writing skills, all from our online library of courses. With more than 150 online courses, you don't have to limit what you learn, You can continuously develop yourself!