Productivity
Courses.
Achieve more in less time. It may sound like mission impossible, but with GoodHabitz's productivity courses, it's within reach for every employee!
Thanks to virtual WorkOuts, new connections are made between colleagues all over the world.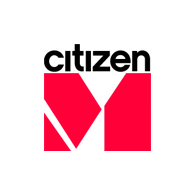 Alina Pascarel
L&D-professional
Don't know where to get started?

We're happy to help.
Our online learning consultants are happy to tell you everything about our platform in a 1-on-1 demo.
Increase your productivity with an online productivity course.
We run from meeting to meeting. Reply to emails and chats, quickly check our socials and move on to the next meeting and our to-do list doesn't seem to end. Familiar? Then GoodHabitz's online productivity courses are perfect for you and your colleagues! In these online courses, you will learn to get more out of your day in a fun and accessible way. Discover ways to be more efficient in your work, learn about discipline and perseverance, or improve how you allocate your time with a time management course. All of our tips and tricks are available through our unlimited access course catalogue, so you can easily grab hold of them if you have an off day. Start with GoodHabitz and experience what improved productivity does to your job satisfaction!
Productivity courses from GoodHabitz.
GoodHabitz's online productivity courses help you to get a better grip on your schedule. In each training course, you will learn 3 new practical skills that you can use directly in daily life. How, what, and where you learn is entirely up to you. Our online training courses consist of videos, magazines, interviews, assignments, and practical cases. Choose a form of learning that suits you best and test your knowledge with a short self-test. With GoodHabitz's productivity courses, you will learn to divide your time more efficiently, stick to your schedule, and work in a goal-oriented way. This way you will have even more time to take another GoodHabitz course!
Get more out of your day: take a productivity course.
Imagine if you had time left over every day. Incredible, right? Then you would finally be able to invest in your own development. With the productivity training from GoodHabitz, you can get the best of both worlds! With our online courses, you'll learn how you can organise your time better, work more effectively, and achieve targeted results. This way, you'll have plenty of time to start one of our other online courses! GoodHabitz helps you and all your employees to make learning a good habit. We're going to keep challenging you to learn something new! All you need to do is start!