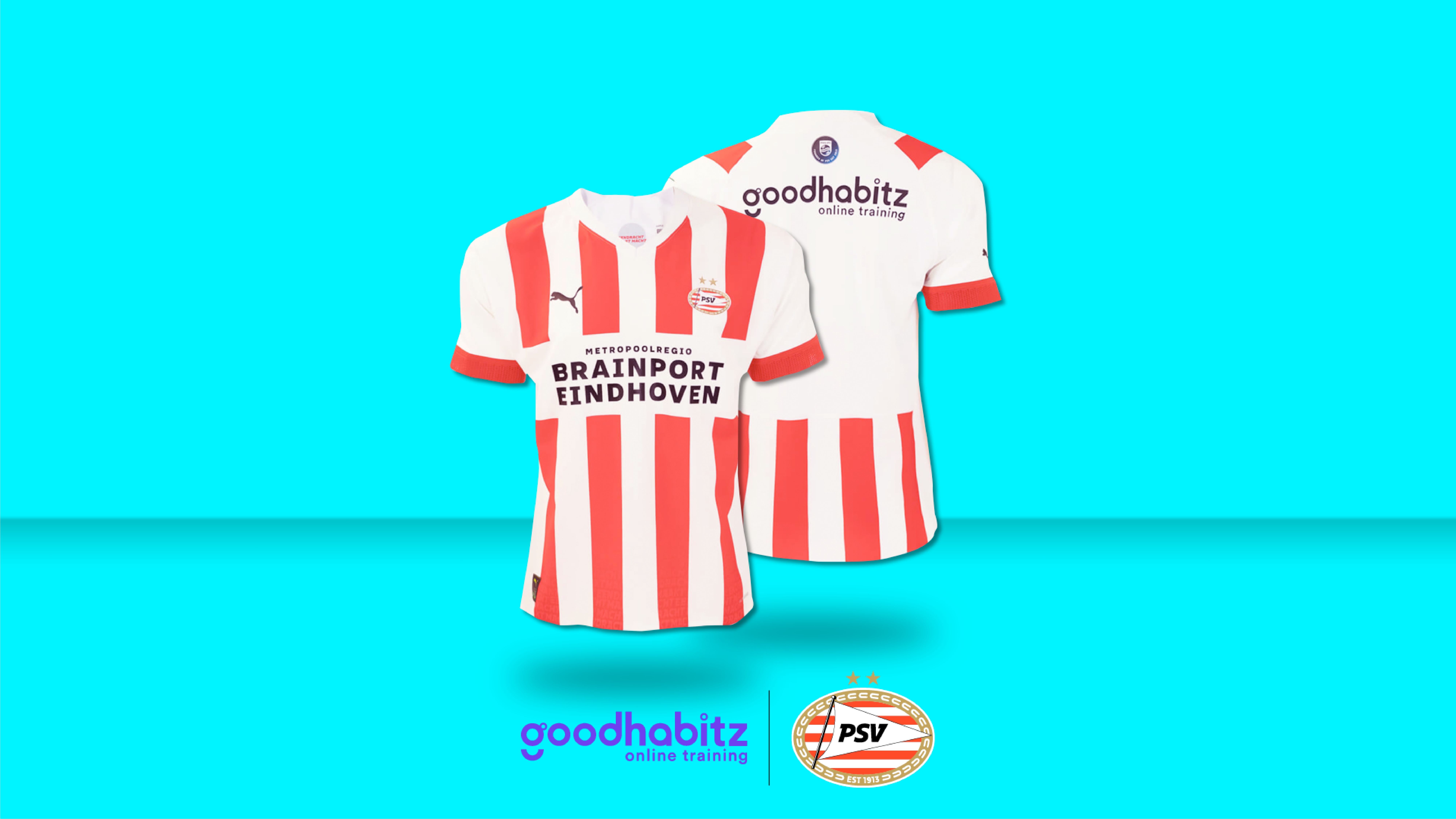 Whether you manage a team at work or as the captain of a football squad, you both face similar challenges. Effective communication is important, as well as giving feedback or coaching leadership. All these skills are already present in the extensive online learning library from GoodHabitz.  
In the coming months, we will create content showing how PSV uses GoodHabitz training courses to overcome challenges faced in the footballing world, as well as in business.
For example; a PSV youth trainer explains how he's using insights from the 'Talent Development' course in his daily work at the football club. This will be made available in all countries where GoodHabitz has offices, including Spain, Sweden, Italy, and Brazil.
Inspirational learnings from internationally known sports professionals
At GoodHabitz we regularly organise events where HR professionals can share their experiences and best insights to inspire workplaces around the world. Thanks to our collaboration with PSV, we can make a link to the sports world and connect these challenges to the business world when it comes to personal development. Developing yourself is key to making your way to the top! Both worlds have that in common!  
That does not mean that we will only talk about football of course. It means that we have access to a knowledge base of sports professionals who will enrich our current events. 
Online training from PSV head coach Ruud van Nistelrooy

 
Did you know that PSV head coach, and former Manchester United, Real Madrid, Hamburger SV - player, Ruud van Nistelrooy, already recorded a GoodHabitz course about personal strength?  
It's called 'Game on!' and van Nistelrooy will teach your employees what it takes to achieve the extraordinary and help them to become the best version of themselves that they can possibly be. Empower your employees to learn a valuable lesson about modesty and practical tips, as well as advice to achieve success.
Can't wait to get going? Start learning today. No access to our platform yet? Companies can request a free 14-day trial to discover our courses (including this awesome course!).
This is just the top of the iceberg. We like PSV and PSV likes us, so there will be much more to come. Stay tuned!