Microsoft Excel Online
Training Courses.
Microsoft Excel can be a little overwhelming: pivot tables, complicated forms and all kinds of formulas and graphs. But our Microsoft Excel training shows it doesn't have to be! With GoodHabitz online courses in Excel, you can learn how to build and apply formulas, use your data to build a dashboard, discover the various types of tables and charts and much more! Your employees will be masters of Excel in no time with the GoodHabitz courses in Excel!
Spreadsheets hold no more secrets after these courses!
It is more powerful when colleagues talk to each other about GoodHabitz than when it comes 'from above'.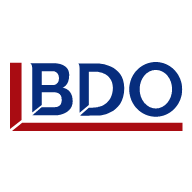 Hetty Peeters
Senior Advisor L&D
Don't know where to get started?

We're happy to help.
Our online learning consultants are happy to tell you everything about our platform in a 1-1 demo.
Improve productivity learning Excel in business.
So many individuals use Excel in business, but not everyone feels confident in using it and not everyone knows where to start. GoodHabitz has created various ways to learn how to properly use excel with business courses. These Excel in business courses teach you how to work efficiently when using the software. With an online Excel in business course from GoodHabitz, your spreadsheet skills will get a boost, you'll learn how to use your data to build a dashboard, discover the various types of tables and charts and much more! Start your first Excel business course today and discover how Excel really works.
Online Excel training courses with 24/7 access.
How do we make online learning a good habit? With online Excel training courses that are accessible, current but above all instructive! Every online Excel training course from GoodHabitz is made 100% in-house. We put the power in your hands! You decide how you want to learn and when you want to learn. Do you have to follow the entire Excel training course? Not at all! You can pick and choose your learning goals and when to work on them. Sounds good right? Then be sure to explore and try out the rest of GoodHabitz' online training courses!
Learn the true fundamentals of Excel.
Calculate with formulas, pivot tables, horizontal and vertical search - to name just a few of Excel's many functions. With GoodHabitz Microsoft Excel online training course, you will learn all the spreadsheet skills you need. You will learn the fundamentals of Excel to make you that you master the basics. Our Microsoft Excel online training course consists of a number of modules; choose the assignments that suits you and learn the right skills you need in practice. Excel will no longer be a mystery after taking our Microsoft Excel online training. Improve your digital skills today and become more confident in the fundamentals of Excel.